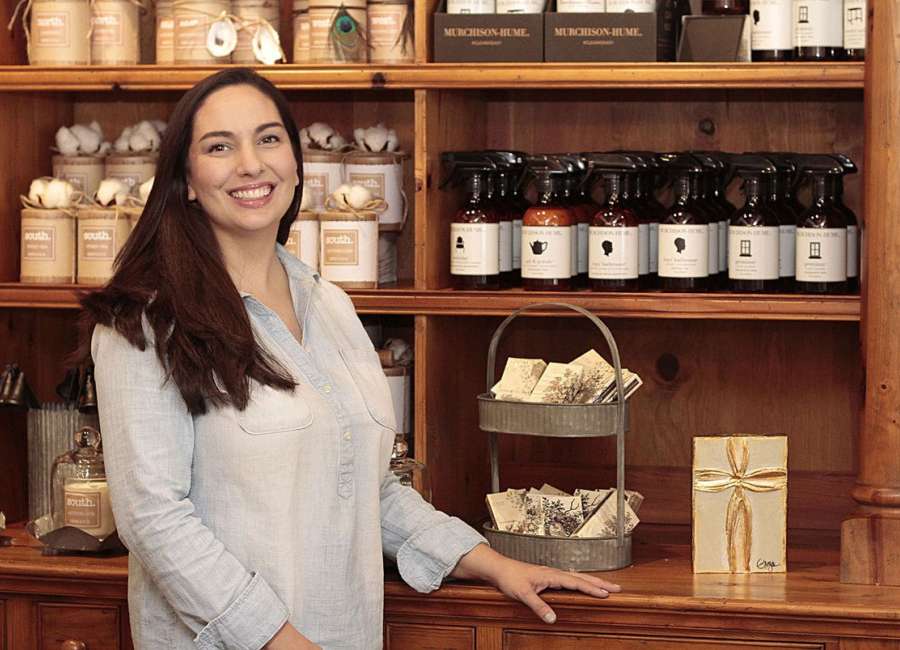 Ella Brown Huysamen has family in Coweta County and Meriwether County. This story originally appeared in the Cherokee Tribune & Ledger News and is republished with permission of the Tribune & Ledger News.
By MADISON HOGAN
Cherokee Tribune & Ledger News
Fall settings are being put into place at Southernite Interiors in Canton as the new store opens.
Ella Huysamen said Southernite Interiors was named to reflect the "sophisticated Southerner." The business will offer in-store retail, such as rugs, lamps, furniture, lighting, accessories and gifts as well as décor and design services from Huysamen, in 2,100 square feet at 196 North St.
"We can go on-site and do full services at their home or help them select services at the store," she said. Customers can also participate in paint workshops with Miss Mustard Seeds Milk Paint, Huysamen said.
Before opening her first full service brick-and-mortar design shop, Huysamen said she's rented space at Queen of Hearts Antiques and Interiors in Alpharetta. After living in Canton for three years, she said she's finally ready to "fill a need in the community" in the city, but will still keep her booth at Queen of Hearts.
"Most people out here are going to go to Woodstock to buy," she said. "I really wanted to bring that… full service home décor right to their backyard."
This is the second retail adventure for her family, Huysamen said. Her husband owns Whitetail Bicycles & Coffee Shop in Milton.
A seven-year interior design veteran, Huysamen said design is "less about the décor and more about the person." She said she wants to design rooms and homes people can "live in and enjoy.
"My goal is to really help people create beautiful environments and I really want their homes to reflect the beauty inside of them," she said.
Her style is "timeless," with inspiration from French-country and farmhouse designs. She said she often likes to mix antiques with new furniture as well.
"My tagline is, "Curating a beautiful life,'" she said.