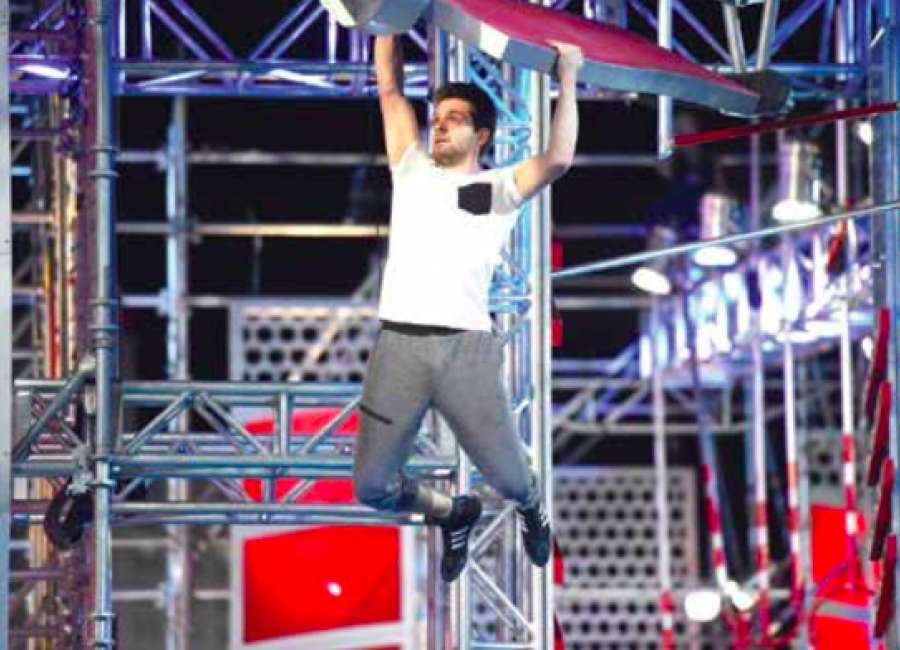 Newnan native Tyler Gillett's run to the National Finals of the television show "American Ninja Warrior" was nothing short of amazing for a show rookie.
Gillett, 21, waited for seven years to be eligible for the show, and he definitely took advantage of the opportunity. He was the youngest competitor to qualify for the National Finals in Las Vegas after doing well in the qualifying and final rounds in Daytona Beach earlier in the show's season.
Gillett finished Stage 1 of the National Finals, hitting the buzzer at the end of his run. Unfortunately for Gillett, he couldn't get past the Wave Runner obstacle in Stage 2 and he fell into the water to end his chance for the $1 million prize.
"I didn't complete all four stages of Mt. Midoriyama, but I had so much fun on American Ninja Warrior. The rest of the Ninjas are really supportive; that's not an act. We all genuinely root for each other and that is really cool," said Gillett. "I've wanted to compete on the show since I was 14 and to do it and get to the National Finals was surreal. I had the support of fellow Ninjas, my family and my friends and I was blessed to have made it as far as I did."
Gillett said the message he wanted to tell anyone is that it's possible to achieve your dreams.
"I just want my run to be an inspiration to everyone else that if you go out and work hard, you can achieve your goals," he said. "It's also good if you enjoy the process, which is what I did. You can't forget to have fun."
And what a process it was for Gillett. TV viewers may think the ANW course is not that bad, but the courses are more difficult in person and there's so much going on around the competitors, according to Gillett.
"There's a reason why we train as hard as we do. These courses are not to be underestimated in person — they are huge," Gillett said. "Plus you have to deal with all the cameras, all the lights and a loud crowd."
Gillett said it takes a certain amount of mental as well as physical strength to do well on ANW.
"You have to have great mental training to compete on this show. It's you against the course and you don't want to let the course win," he said.
Gillett said he would work on his focus before every one of his runs. He would stand to the side of the course, put on his headphones and envision completing the entire course. When it was his turn to compete, Gillett's early prep work had him ready to roll.
"I'm always nervous before each run, but the early visualizing allowed me block out everything else. I don't hear anything until I press the final buzzer," he said.
The East Coweta High graduate said another caveat of the show is that it is filmed at night, so all the Ninjas have to work on getting enough rest to compete.
"The show runs from about 9 p.m. to as late as six in the morning. We all have to adjust our sleep schedules to be ready to go," he said. "I ran the course at Stage 1 in Las Vegas at 3:30 a.m."
At Stage 2, Gillett completed the first two obstacles but fell on the Wave Runner, even though he wasn't tired.
"I was so focused on the dismount, I didn't concentrate on my hand placement and I fell. My arms weren't tired at all," said Gillett, who said that his favorite obstacle was the Double Dipper. "I just didn't place my hands well on the board. Now I have a personal vendetta against the Wave Runner."
Gillett said he will continue to compete on ANW until he finishes all four stages at the National Finals, so he will have time to overcome the Wave Runner.
"I'm so hard on myself, but this show has taught me that it's not the end of the world if you fail. Some of the best Ninjas fell in the National Finals — no one won the $1 million prize this season," Gillett said. "You have to accept it, pick yourself us and go after it again. It's just like life — you're not going to do well all the time and setbacks may happen, but you have to dust yourself off and keep trying."