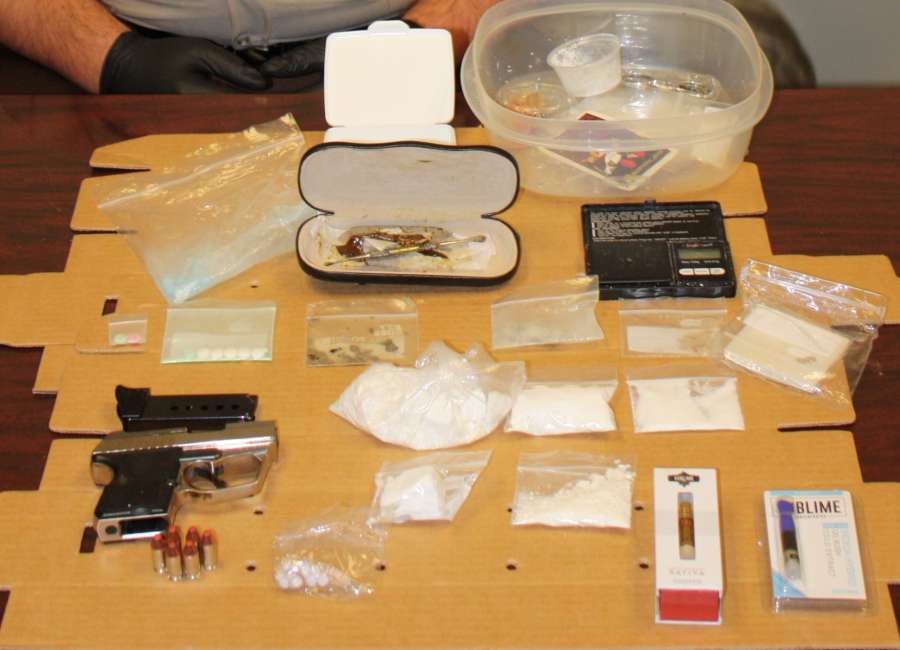 A Florida man faces cocaine trafficking charges after one Sharpsburg homeowner discovered him asleep in his driveway.
Just after 8 a.m. on Monday, Deputy John Hubbartt with the Coweta County Sheriff's Office responded to a home on the 100 block of Main Street after the homeowner reported a stranger's car sitting in his yard between two driveways.
William Francis Urspruch III of Ft. Walton Beach, Fla., was allegedly found passed out inside his still-running car, according to Chief Deputy James Yarbrough with the Coweta County Sheriff's Office.
The car also appeared to have fresh damage to the front-end area, Yarbrough said.
Once Hubbartt was able to successfully wake up Urspruch, he asked him why he had stopped at the residence. Urspruch explained that he was returning from working at the Imagine Music Festival in Atlanta and was on his way back to Florida.
Based on his mannerisms, deputies believed Urspruch to be under the influence and asked him to perform a roadside sobriety test.
When deputies asked him to perform a walk and turn test, he allegedly responded, "I'm not sure what that is, but no thank you."
After failing the test, Urspruch was placed under arrest for driving under the influence. A search of his car uncovered approximately 28 grams of cocaine, suspected MDMA, suspected psilocybin, suspected LSD blotter, suspected THC wax and suspected diazepam, Yarbrough said.
Along with the drugs, deputies reportedly found a loaded Micro Desert Eagle .380 pistol in the glove box, a digital scale and several baggies.
Urspruch was transported to the Coweta County Jail where a blood draw was performed. He is currently being held on a $22,750 bond.
****
Clay Neely: clay@newnan.com