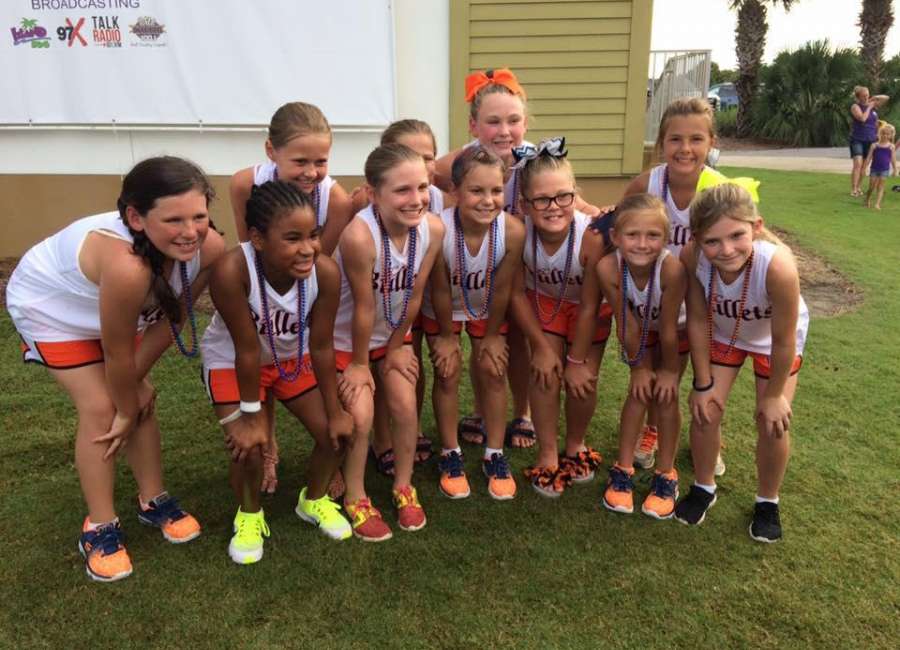 The 2017 softball season will be one members of the EC Bullets will never forget as they brought home the USFA World Series title.
The journey began for the local fastpitch softball team last year after the team regrouped from an exciting third place finish at the 2016 USFA World Series in Panama City Beach.
Despite coming up short in its quest for the World Series title last year, the foundation was laid for this season and the Bullets didn't disappoint, compiling a 76-18-3 record under the direction of Head Coach Kerry Holcombe.
The EC Bullets roster is made up of players from Coweta, Pike, Douglas and Carroll counties, and includes Baylee Dowdy, Kerrah Foster, Paige Holcombe, Presley Ivey, Harmony Jackson, Austin King, Gracie Lowe, Addison Smith, Amelia Thornton, Hailey Toney and Maddie Weathers.
Assistant coaches include Rob Thornton, Chris Foster, Andy Smith and Morgan Weathers. The girls enjoyed the opening ceremonies celebration and pin trading, followed by a parade including all the World Series teams. After finishing pool games on Tuesday, they began bracket play on Wednesday.
The EC Bullets put an exclamation point on the season with a 6-0 victory over the Birmingham Bolts in the championship game.
Victories at the World Series also included a 4-3 decision over the Birmingham Vipers, a 6-5 win over the Tennessee Mojo, a 3-2 decision over the Texas Tribe and a 5-0 decision over the Bolts in a preliminary game leading up to a rematch for the World Series title.
The squad started out as an 8-and-under "coach pitch" team, followed by its first season of "player pitch" where they went 24-2-1 in a fall league, including winning five of six tournaments, including winning the Children's Healthcare of Atlanta Tournament.
EC Bullets also won several tournaments during the spring/summer season, including the USFA State Championship in Columbus with a record of 7-1.
They returned to Columbus two weeks later to play in a Super NIT and won that championship as well, going 8-0 in the tournament, and beating a team from Louisiana for the championship.