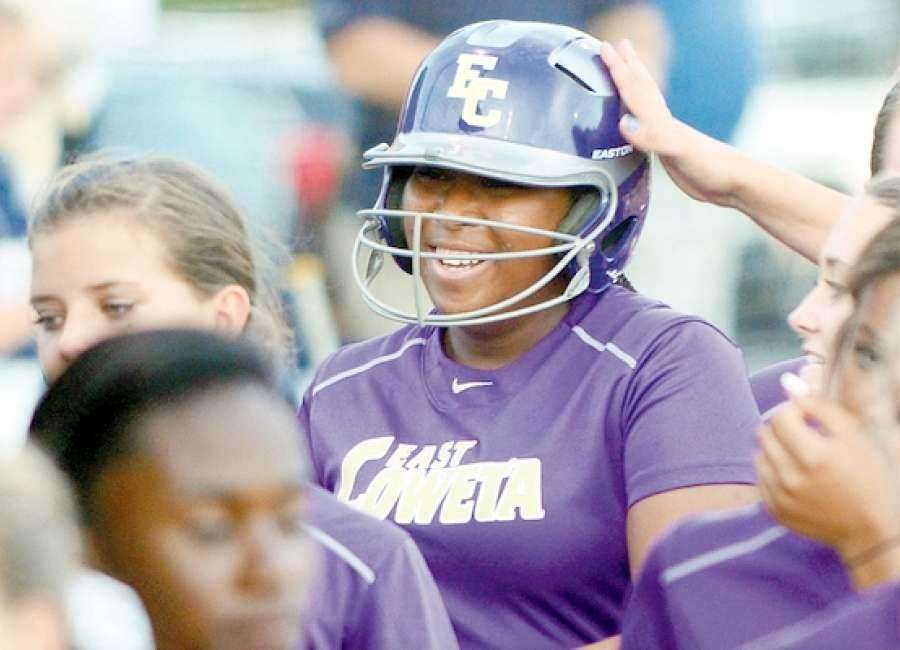 There's no love lost between the East Coweta and Newnan softball teams.
Like in any sport, the two cross county squads are heated rivals. When they play next Tuesday in the Region 2-AAAAAAA showdown at Newnan, however, more than community pride will be at stake.
Although the two teams have a couple of games this week, including dates with non-region county rival Northgate, the winner will take control of the Region 2-AAAAAAA standings.
Newnan gets Northgate this afternoon, while East Coweta plays the Lady Vikings on Thursday.
Heading into their games with Northgate, both teams are undefeated, and their fast starts haven't gone unnoticed by the rest of the state.
In this week's Class AAAAAAA coaches' poll, East Coweta is ranked No. 1 and Newnan No. 2.
Newnan began the week with a 13-0 record and a 2-0 mark in league play. The Lady Indians started the week with a 12-0 overall and a 2-0 record in the region.
Newnan flexed its offensive muscles Tuesday night with a dominating 15-0 performance over Pebblebrook.
Kaylen Madrey ripped a grand slam and Addie Andrews tossed a no-hitter and struck out eight. Ansley Houston drove in two runs.
Hailey Bloom and Danielle Curlee each had an RBI.
East Coweta also won Tuesday, beating Campbell 7-0.
Kelley Lynch was 4-for-4 with a homer, and had three RBIs.  
Caison Byers had two RBIs.
Aniston Wright allowed two hits and struck out 11.
Both teams have used a combination of solid pitching, defense and offense to jump out to their undefeated record.
In their last five games, the Lady Cougars have outscored their opponents, 67-3, and pitched back-to-back-shutouts, beating Wheeler 21-0 and Northgate 9-0.
In the shutout over Northgate, Andrews struck out four batters. She also pitched a no-hitter against Wheeler, striking out four in a game called after three innings.
At one stretch this season, East Coweta shut out out six straight opponents, beating Richmond Hill 3-0, Thomas County 3-0, Ola 4-0, Westlake 14-0, Alexander 8-0 and Pebblebrook 21-0.
In the win over Alexander, Kelley Lynch and Aniston Wright combined on a no-hitter. Lynch struck out 12 batters and Wright three.
It will be the second meeting of the year against Northgate for both teams.
Like Newnan, East Coweta also beat Northgate in the first meeting between the two teams, winning the contest 10-1. Northgate comes into the games against their county rivals with a 5-4 overall record.
The Lady Vikings lost to Region 5-AAAAAAA opponent Alexander 10-2 last week, but was riding a wave of momentum until then with an 8-0 shutout over McIntosh and a 15-0 win over Tri-Cities.
Against McIntosh, Alissa Bolinger struck out three and Sasha Moraweitz two.
Charla Echols had four RBIs in the win over McIntosh.
In the win over Tri-Cities, Moraweitz and Madison Lumpp combined on a no-hitter, with Moraweitz striking out five and Lumpp three.
Alissa Bolinger and Sarah Turi each had a grand slam against Tri-Cities.