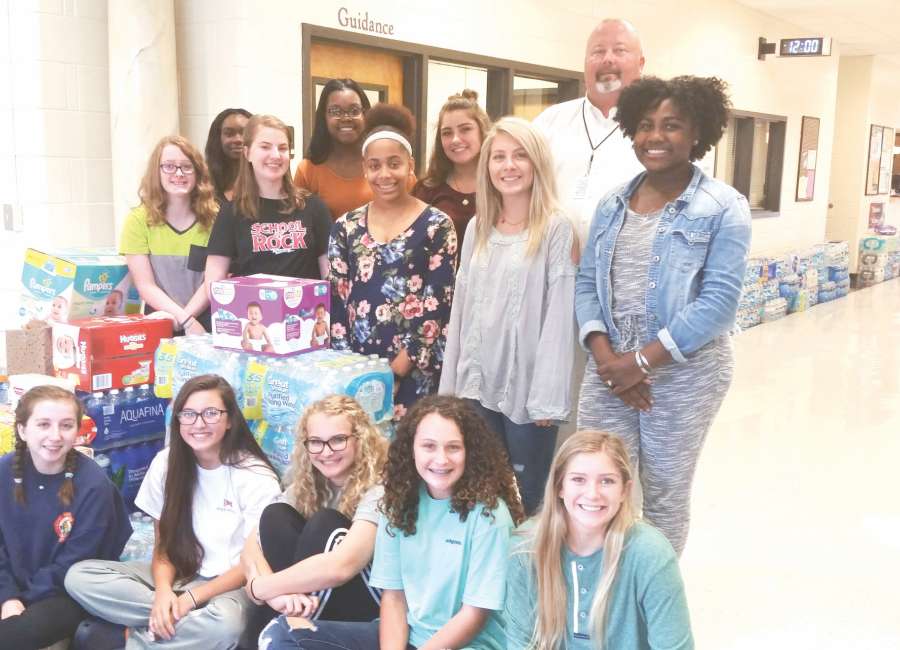 The East Coweta High School community has donated a truckload of support for victims of Hurricane Harvey.
School Principal Steve Allen asked students to bring in donated supplies to be sent to Texas to help with Hurricane Harvey relief. The response was tens of thousands of bottles of water – as well as food and diapers – donated by parents, students and teachers last week.
"The response has been tremendous," Allen said. "We've had our ROTC cadets out front in the mornings to help people unload their donations. We have water all the way down our main hall."
The owner of a local trucking company, Mike Boyd, has agreed to load and deliver the donations to relief efforts.
"It started with us just asking students to help out the storm victims," Allen said. "It's been great – the community has been very supportive."