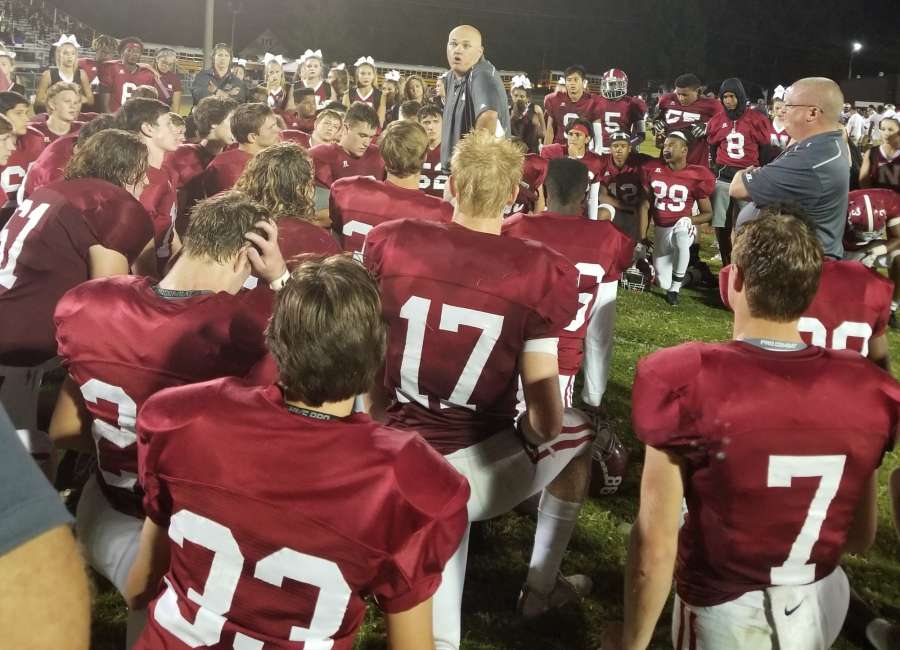 The Douglas County Tigers did something Friday night many teams haven't been able to do against the Northgate Vikings in recent years—find a way to stop the Wing-T offense.
Instead of picking up bursts of yards on the ground, Northgate had most of its success with short passes from senior quarterback Kyle McLaren, but the Vikings were never able to find the end zone, dropping the Region 5-AAAAAA opener 21-0.
It's the first time Northgate has been shut out since 2013 when they lost to Griffin 35-0.
After the game, first-year Northgate head coach Kesley Dalrymple challenged his team to bounce back from this loss.
"I thought we played hard and had some chances," he said. "Douglas County is a very good team. We just have to put this one behind us and get ready for Creekside."
Using its no-huddle offense, Douglas County took a 7-0 lead at the half and added two more second-half touchdowns to claim the region opener.
With the win, Douglas County improved to 3-0 overall and 1-0 in Region 5-AAAAAA play. Northgate dropped to 1-2 and 0-1.
After forcing the Vikings to punt the ball on the first series of the game, the Tigers wasted little time converting their first series into a touchdown.
Senior running back Uriah West capped the drive with a 6-yard touchdown run, but he was just getting started.
West finished the game with 230 yards on 23 carries. He also added the final touchdown of the night.
Northgate's best chance to put points on the board came early in the second quarter when Jake Barberio returned a Douglas County punt deep into Tiger territory.
After a couple of rushes from Nick Carter and Trandon Torres-Niles,  the drive stalled and the Vikings set up for a 22-yard field goal that sailed wide.
The two teams exchanged punts the rest of the first half.
Like it did on its first series of the game, Douglas County opened the second half with a scoring drive to take a 14-0 lead.
This time, the Tigers marched 60 yards. After handing the ball to West on three carries, the Tigers found a new weapon.
Xavier Hopson bounced off a few tacklers and raced 47 yards for the score and the 14-0 lead.
West put an exclamation point on the game with the third and final score after he raced 46 yards for the final touchdown of the game.
Northgate travels to Creekside next week, while Douglas County host South Paulding.