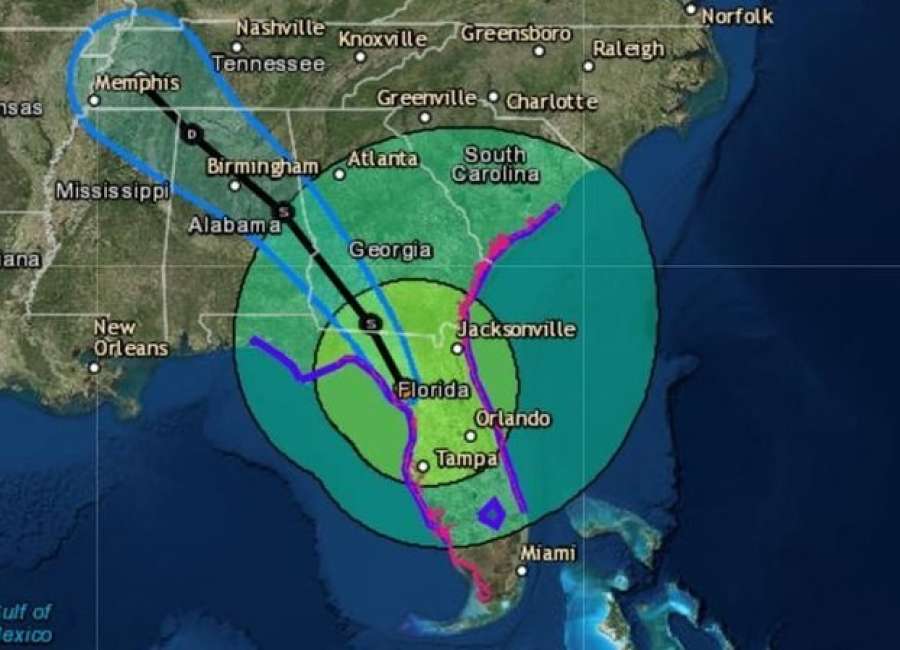 Coweta County remains under a tropical storm warning and flash flood watch, according to the National Weather Service.
On Monday morning, the NWS confirmed tropical storm conditions for the Coweta area are still possible, predicting showers and possible thunderstorms with heavy rainfall between 2 and 3 inches.
For Monday evening, the tropical storm conditions are expected to continue with possible heavy rainfall between 1 and 2 inches.
More showers are likely Tuesday morning with wind gusts as high as 25 mph. 
The official National Hurricane Center track has Irma continuing to move up the west coast of the Florida Peninsula this morning and then moving into southwest Georgia during the mid-afternoon hours. 
The greatest impacts from Irma will be felt with winds increasing to 40 to 50 mph with gusts near 70 mph along and east of the center of the storm track by early this afternoon.
Because of the wet spring and early summer, the forecasted wind speeds will easily bring trees down across the area, which will also lead to widespread power outages. 
Isolated tornadoes will be possible, especially over portions of east central Georgia. 
The NWS said residents should be prepared in some cases to be without power for several days and stock up on supplies accordingly. 
Tropical storm force winds are expected to move out of the area late Monday night.