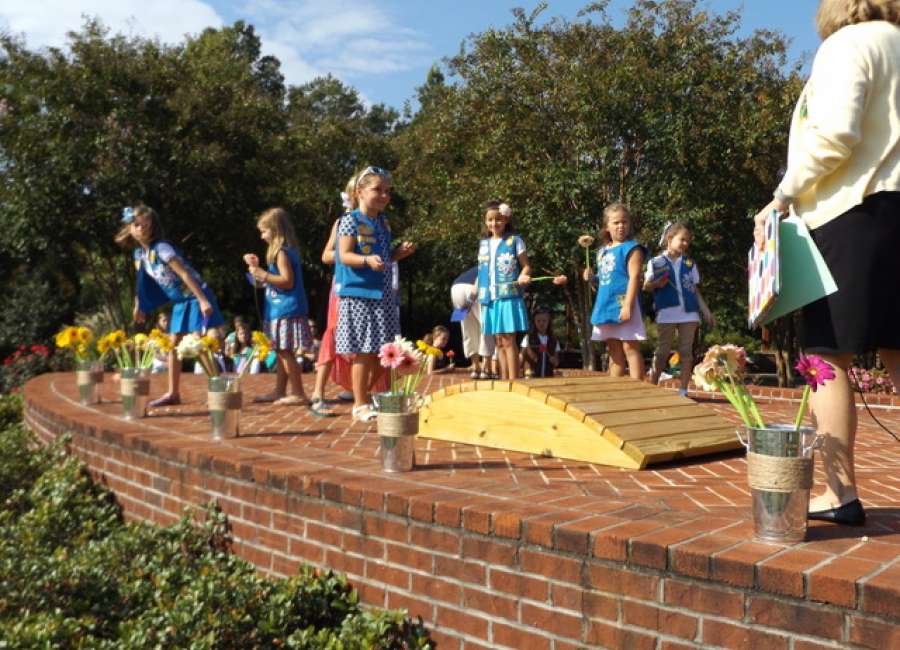 Coweta's Girl Scout Service Unit #611, Coweta Wood recently held their Investiture/Rededication/Bridging Ceremony.
The ceremony was held on Saturday, Sept. 16 at Greenville Street Park in downtown Newnan.
"This is a very important ceremony in Girl Scouts celebrating the girls' dedication to upholding the Girl Scout promise and law for the upcoming year," Holly Ford, service unit director said. "The promise and law governs their behavior in life."
Ford said the girls used flowers to acknowledge their commitment by placing them in vases before walking across the stage. They also walked across a bridge on the stage as a symbol to show their transition to the next level of girl scouting, commonly called "bridging" in girl scouts.
"Our service unit would like the county to know that we are here and we are an active part of the community," Ford said.
In addition to Ford, Debra Cole and Michelle Freeman spearheaded the ceremony. There were approximately 60 girls in attendance with their parents and grandparents.