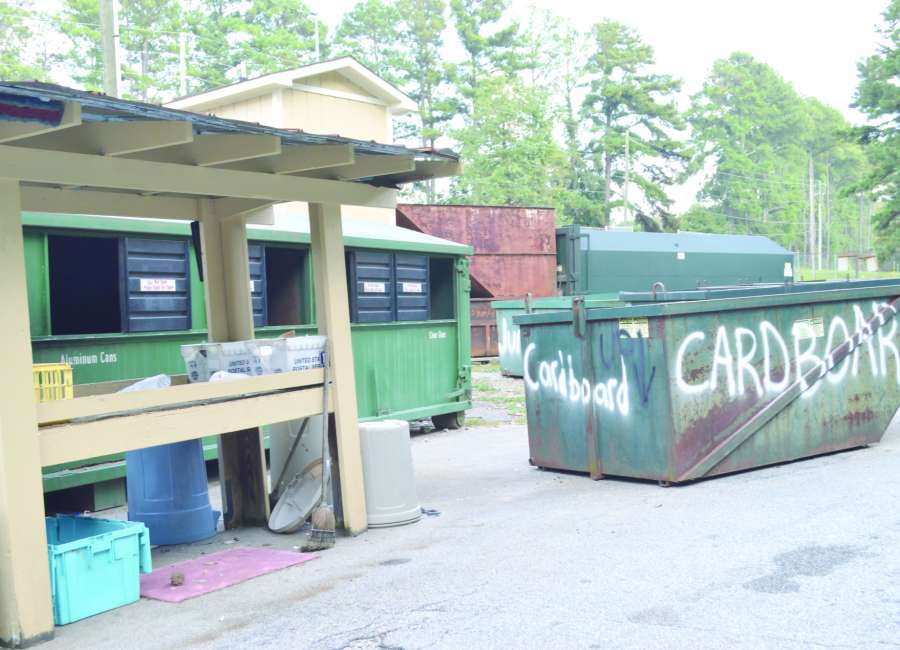 Come Jan. 1, Coweta County will start manning the county's garbage compactor and recycling stations with county employees.
Currently, and for many years, the sites have been manned by employees of a private contractor, Man Your Stations.
The current contract with Man Your Stations was set to expire Sept. 30. At last week's Coweta County Commissioners meeting, the commissioners voted to extend the contract until Dec. 31.
Coweta County Administrator Michael Fouts said that county staff had discussed the transition from the contracted company to using part-time county employees.
"This transition was recommended to the board in an effort to provide a better service and have more control over the site attendant responsibilities," Fouts said.
The county is also evaluating the potential closure of the Weldon Road compactor and recycling site in January, Fouts said. Other than that, "no changes are anticipated at this time."
Fouts was asked if the current Man Your Stations employees would be eligible for the new jobs.
"Of course. The part-time site attendant positions will be posted like all county jobs for anyone to apply," Fouts wrote in an email.
The compactor sites offer recycling of glass, plastic, all types of paper and cardboard. Household garbage must be in special county bags to be disposed of at the sites.
The compactor sites have operated at a loss for many years, and several have been closed over the past few years. Hours at some sites were reduced significantly in 2013, and in 2015, the commissioners voted to increase the cost of the garbage bags.  
To get more information about compactor locations and hours, visit http://www.coweta.ga.us/govern... or call 770-254-3785.