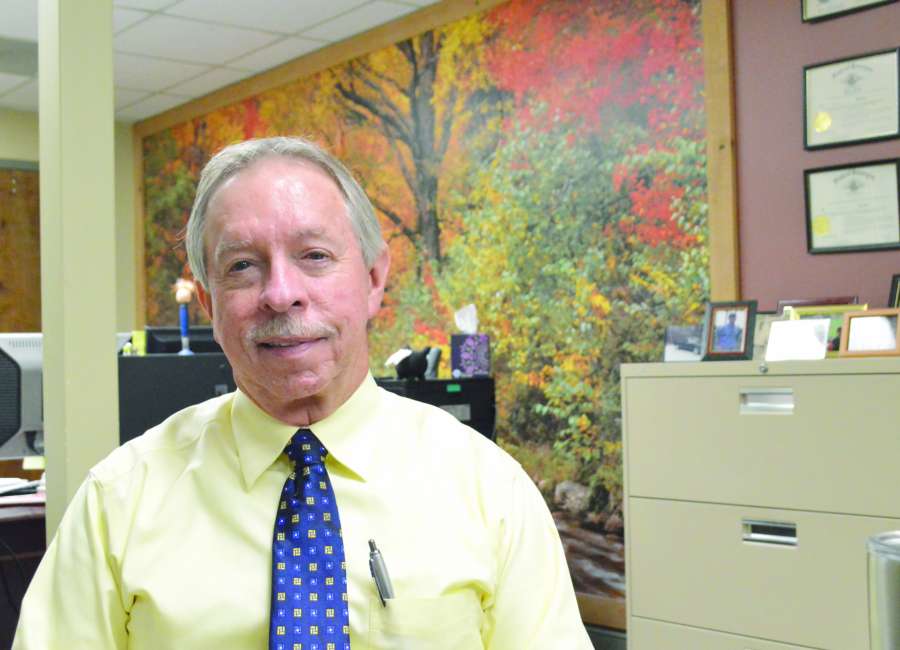 Coweta County is stepping up enforcement of delinquent property taxes.

The county had a tax sale in September with another one set for the first Tuesday in October. Typically, there are three tax sales per year, though they aren't normally back-to-back, according to Coweta County Tax Commissioner Tommy Ferrell.
Next year, Ferrell said he expects to have five to seven tax sales. The tax sales are held as an auction on the steps of the Coweta County Justice Center.
Buying tax liens is a complicated process. Purchasing a tax lien doesn't give the purchaser any right to the property unless further steps are taken.
The purchaser gets a tax deed. "They don't have a right to do anything to that property – they can't go on it," Ferrell said. The tax deed owner can't collect rents or make any alterations to the property.
Anytime during the first year, the owner of the property can buy back the tax deed by paying the purchase price plus 20 percent. The tax deed holder will then give the property owner a quit claim deed.
After the first year, the tax deed owner can take action to "foreclose on the right to redeem." That requires notice to the property owner and a legal advertisement in The Newnan Times-Herald. Once the right to redeem has been foreclosed upon, the tax deed owner owns the property – but not with a clear title.
Typically the owner will then have to file a "petition to quiet title" in Coweta Superior Court to receive clear title.
If the tax deed owner doesn't foreclose on the right to redeem, the property owner still has the ability to pay off the tax deed. In the second and subsequent years, there is an additional 10 percent fee per year.
After four years, the tax deed will "ripen by prescription" and the tax deed owner becomes the actual owner without taking the action to foreclose on the right to redeem. However, there is still not a clear title without court action.
People who plan to bid on tax liens need to do their homework and know what they are getting into, Ferrell said. "It's always a buyer beware," he said.
Usually, people see it as an investment and plan on getting their money back – plus 20 percent. Sometimes, people will buy tax liens on a neighbor's property.
The opening bid price at a tax sale is the total amount of taxes, fees and interest that are due on a particular piece of property. Sometimes, if multiple people are bidding, the final sales price can be above the amount of taxes owed.
When a property goes up for the tax sale, it's for all property taxes owed – county, school system and city.
The property owner, as well as any lien holders – including the mortgage company if there is a mortgage on the property – can put in a claim for those excess funds.
Typically, the issue is then turned over to the court through a petition for "interpleader."
"That puts it in the judge's court," Ferrell said. The judge will then determine how the excess funds are dispersed. If no one claims the funds after several years, they are turned over to the state as excess property.
If no one bids on a property at the tax sale, Coweta County will take over the property. Typically, the county will then dispose of the land as excess property by taking sealed bids.
Tax deeds are different, however, on personal property, such as boats, manufacturing equipment, aircraft and the like. Those sales are final. "Personal property is something else we are going to be cracking down on come the first of the year," Ferrell said. Personal property with a value of over $7,500 is subject to property taxes.
After the housing market crash in 2008, the county was more lenient with delinquent taxes for a few years, and only took properties to the tax sale if there were several years of taxes due.
"I was trying to work with a lot of folks and trying to bend over backwards to work out something with them," Ferrell said. "A lot of them worked out OK, and there were some that had gotten too far behind."
But now that the economy is in better shape, there is less allowance for years of unpaid taxes.
"We're really not doing them a favor to let them get behind," Ferrell said. Late fees and interest add up and they can accumulate to "a good bit of money."
"The policy that we are kind of looking at now is you can't stay behind like that and expect nothing to happen," Ferrell said. "The way we look at it is – you can't get behind on anything else. You can't get behind on your house payments or your cable bill without expecting something to happen.
"It's the same thing with taxes. You make a choice that you've got to pay certain bills," Ferrell said. "At some point we're going to have to say that's it – you've got to come forward and get this straightened out."
Most of the time, when things get serious, property owners find a way to pay the tax bills.
When Ferrell and his staff look over delinquent taxes, they'll put together a list of 75 or so properties. Any more, and things become unmanageable.
"For the September tax sale, we started out with about 75, and by the time we got to the tax sale day, all of them had been cleared up except 24," Ferrell said. All but seven of those were bid on.
In determining whether to move forward with a tax sale on a particular property, "We look at the amount of tax owed and then we look at the amount of years," Ferrell said. They particularly want to go after properties with many years of tax due.
Once the list is compiled, letters are sent to the property owners informing them of the pending sale.
Once those letters go out, the county starts to get results. "We start getting calls or people coming in to see what they owe and what they can do," Ferrell said. "In the past I've been kind of lenient in trying to work with some people on getting it paid. We're getting a little more strict."
There's usually about a three-month gap between the initial letters going out and the actual tax sale. The legal advertisements run for four weeks before the sale.
Property owners have until 5 p.m. the Friday before the sale to pay the monies owed.
Coweta County property taxes are due Dec. 1 of each year. If the taxes aren't paid by the first of February, delinquent notices are sent out. If the taxes still aren't paid by around March, the county will begin filing tax liens, known as a fi. fa. It's short for fieri facias - a Latin term for "cause it to be done" and is pronounced "fie-fay."
It usually takes a few more years before the property will go to a tax sale, but a fi. fa. is nothing to play around with. It's recorded in court and is a public record.
"You really don't want us to record the fi. fa. on the on the property, because that affects your credit," Ferrell said. "We can't help that. When it is that far behind, we have to move forward."