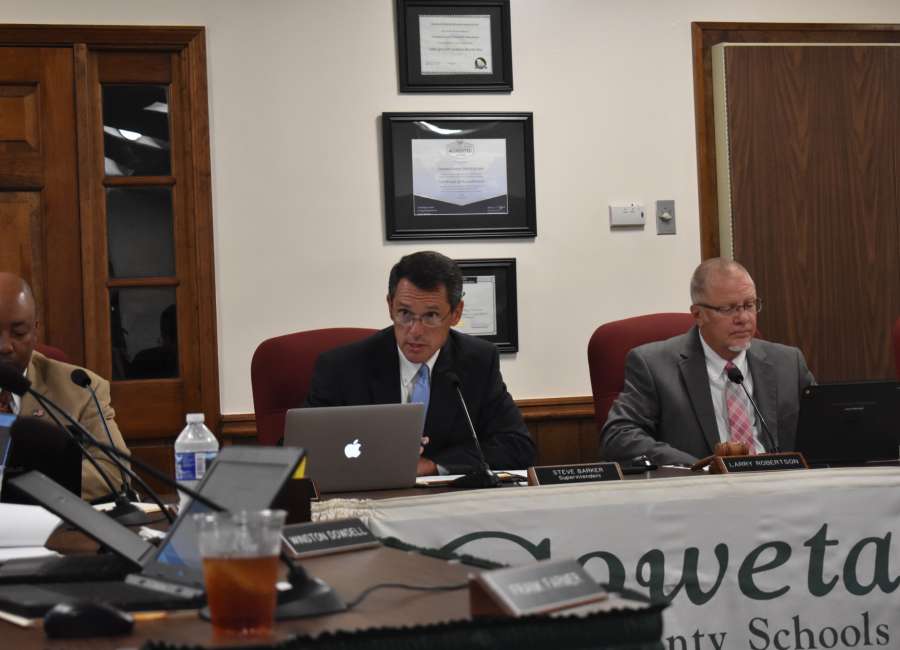 A series of community meetings will be held beginning Monday as Coweta County education officials seek input on how best to accommodate future school growth.

Meeting are scheduled on the following days and locations:
Monday, Sept. 18 - Madras Middle School
Tuesday, Sept. 19 - Arnall Middle School
Thursday, Sept. 21 - Lee Middle School
Monday, Sept. 25 - Evans Middle School
Tuesday, Sept. 26 - Smokey Road Middle School
Thursday, Sept. 28 - East Coweta Middle School
All meetings will be from 6:30-8 p.m. in the cafeteria of the host school. Superintendent Steve Barker announced the meetings at the Coweta County Board of Education's September meeting, emphasizing that the "community conversations" aren't just for parents of middle-schoolers.
"These are meetings for all grade levels and all stakeholders," Barker said.
The meetings will be facilitated by consultants from Education Planners LLC. Barker said the firm will discuss growth and provide data – including enrollment numbers, trends and projections – as well as supplying maps and charts for public perusal.
Those attending will be encouraged to provide feedback that will be used to help develop future school facility plans.
Coweta schools have experienced little growth over the past few three years, but a slight uptick in spring enrollment was an indicator that the school system must move to address potential overcrowding at Coweta's middle schools, Barker told the board last summer.
"It's time to start deciding how to utilize state funds we have for additional classrooms," Barker said at the board's July meeting when he announced the school system's partnership with Education Planners. "There are advantages to doing additions at existing sites and advantages to building a new school somewhere."
In other business, the board:
Approved the 2018 local board governance training plan, which ensures each board member receives mandatory individual and whole-board training.
Approved five new courses for the Central Educational Center for the 2018-19 school year, including a NASCAR-based STEM class and classes in cybersecurity.
Updated the local government investment pool resolution, removing retired comptroller Mike Jones and authorizing new comptroller Chris Latimer to make financial transactions on behalf of the school system.
Approved field trips for Northgate High School yearbook staff members, East Coweta High School's JROTC, the ECHS band and Smokey Road Middle School's band.