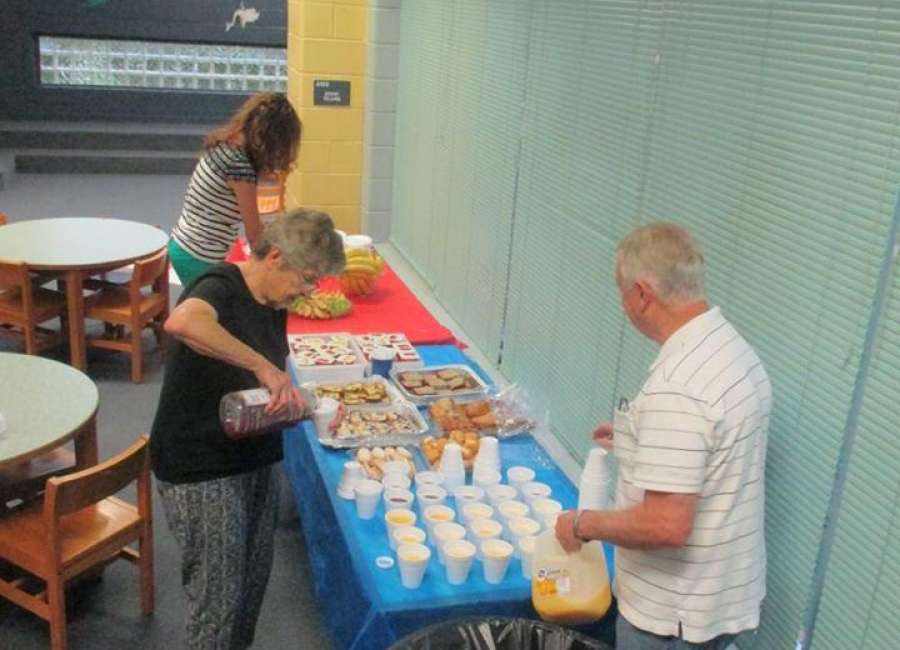 School is back in session, and local churches helped schools in tangible ways in addition to offering spiritual support to teachers and students.

Churches also celebrated the end of the summer break and beginning of a new school term. Central Baptist Church held a Children's Back to School Bash at Willie Lynch Park Pool on the morning of Aug. 5.
Christ Our Shepherd Lutheran Church in Peachtree City had prayer for all who teach at church and in schools on Aug. 13. Worshippers were encouraged to bring backpacks or brief cases to church where each received "a token to remember the blessing" from the service, said David Beecher, the church's minister of music.
Cokes Chapel United Methodist Church near Sharpsburg donated a truckload of school supplies for needy students. The supplies were given through a local charity, A Brighter Day. 
"For the last few years, our church has participated in this mission," said church member Harvey Armstrong. "A Brighter Day has been providing school supplies to needy students for the last six years. Last year over 290 students received supplies."
Crossroads Church partnered with the I-58 Mission, Our Father's House and some local schools to provide new clothes for about 60 needy students. An event with lunch and games was held to distribute the food.
"It was great to partner with I-58 and other local churches to bless students with new clothes, school supplies and snacks to get their year off to a great start. We hope they see that God loves them and that their community is behind them," said Karen Turley, director of local missions, counseling and cancer care at Crossroads.
"It was a fun day with lunch, face painting and magicians, where kids were given new outfits for school and played games," Turley said. Parents were also given an opportunity to select needed items.
Some area churches have long-running partnerships with schools. Providence Baptist Church on Providence Church Roa has been working with nearby Western Elementary School for years.
Providence provided a meal for faculty as they returned to start the 2017-2018 school term.
Unity Elementary School's faculty and staff were welcomed by members of Clark Chapel United Methodist Church in Luthersville and Allen-Lee Memorial United Methodist Church in Lone Oak. Allen-Lee provided breakfast during pre-planning, while Clark Chapel members prepared baskets of needed items for each member of Unity's faculty and staff.