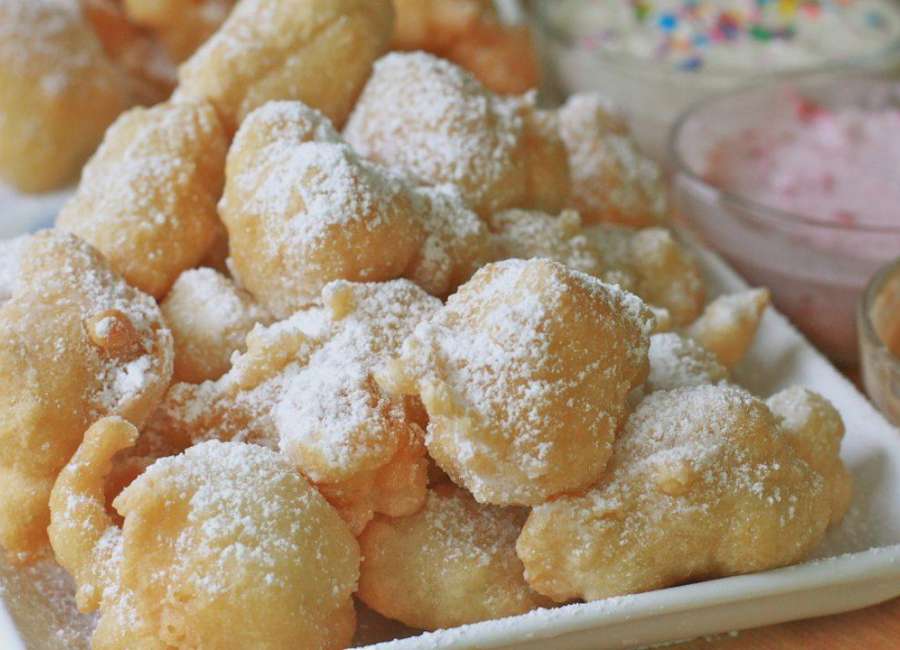 The sights, sounds and smells of the Kiwanis Coweta County fair will soon entice thousands of people to the grounds at 275 Pine Road.
A popular booth at the fair is usually the funnel cake stand. The light, crispy fried dough doused with a good measure of powdered sugar is a favorite snack among the crowd.
Fortunately, folks don't have to wait until the fair to eat the delectable funnel cakes. You can make them at home - in bite-size portions - plus create dipping sauces to accompany the sweet treat.
Here's a list of ingredients and the recipe for creating bite-size funnel cakes:  
Ingredients
1 egg, beaten

2 tablespoons canola oil

4 tablespoons butter, melted

2 teaspoons vanilla extract

2 tablespoons granulated sugar (optional)

2 cups milk

2 cups all-purpose flour, sifted

2 teaspoons baking powder

¼ teaspoon salt

Canola oil, for frying

powdered sugar
Instructions:
In a large bowl whisk together egg, oil, butter, vanilla extract, milk and sugar (if using)

Gently stir in flour, baking powder and salt.

Stir until flour is combined. Batter will and should be a little bit lumpy.

Heat oil on med-high in a deep skillet.

When oil is hot, do a test by dropping a bit of batter into the oil. (The batter should begin to fry calmly instantly. If it smokes, sputters or browns quickly the oil is too hot)

Use a mini ice cream scoop and scoop out the batter and drop it into the oil. (work quickly and be careful not to crowd the batter)

Fry until golden on both sides.

Removed from oil and place a paper towel-lined plate.

Sprinkle generously with powdered sugar.
Eat immediately!
****
Recipe: Divas Can Cook
Melanie Ruberti: melanie@newnan.com