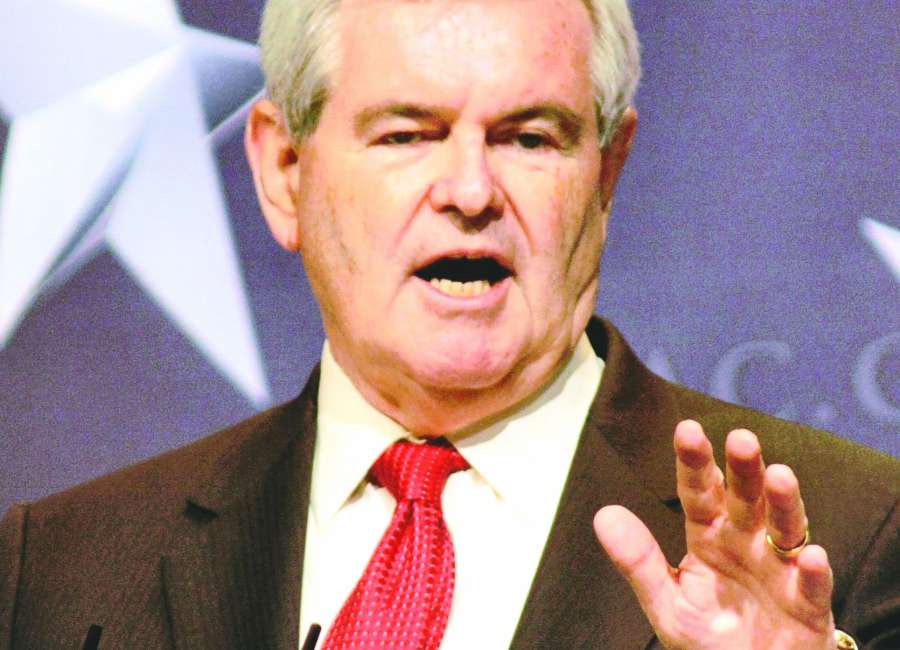 Presidential historian and bestselling author Craig Shirley, described as the definitive biographer of President Ronald Reagan, has written a biography of Newt Gingrich.

"Citizen Newt" was published by Thomas Nelson on Aug. 29. Gingrich first was elected to Congress for a district that included Coweta County, and he represented Coweta in Congress for several years.
"Citizen Newt" was released Aug. 29 and is published by Thomas Nelson.
An authorized biography spanning two decades from the 1970s to the 1990s, "Citizen Newt: The Making of a Reagan Conservative" explores how Newt Gingrich, a twice-failed nominee to Georgia's sixth district of the House of Representatives, rose in influence in American politics, becoming one of the most significant conservative politicians.
The book covers both his political and personal life, embattled by scandals.
When Newt Gingrich became a representative of Georgia's sixth district in 1979 – the first Republican to ever be elected there – he came on a platform of cleaning up the corruption reeking the political world. In doing so, with concurrence with fellow outsider Reagan, Gingrich rose to popularity, winning the next nine congressional elections. 
In the span of 20 years, Gingrich went from outsider to Minority Whip, to coauthoring the Contract with America in 1994, a promise to the nation among the Republican Party congressmen.  
"Newt's influence on American politics has not waned over the decades," Shirley said.  "He was instrumental both as an adviser to Donald Trump in 2016 and continues to define the political landscape through his books, op-eds, videos and media appearances.  Very few have been as successful."