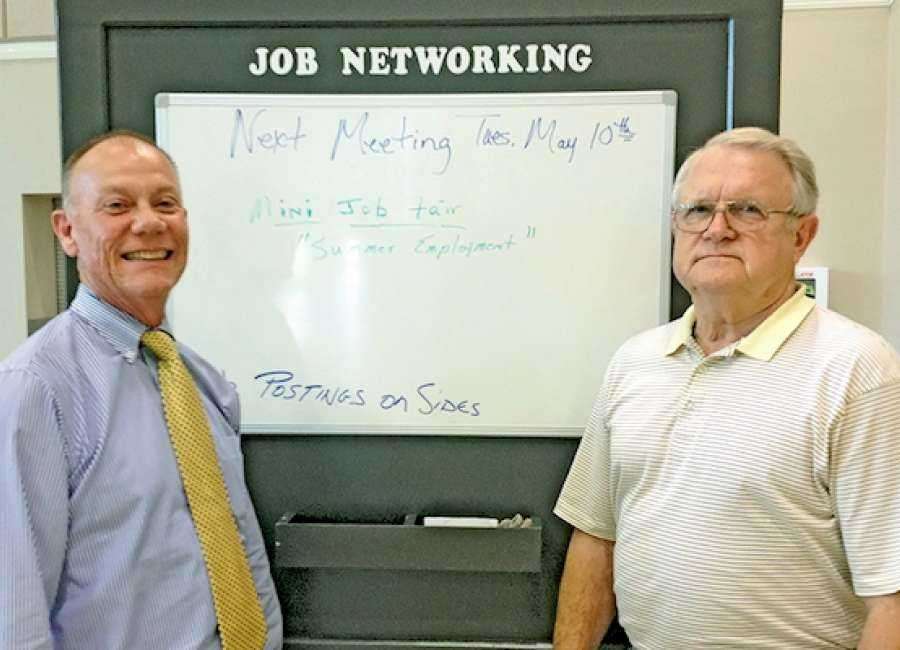 Three Rivers Works, a regional workforce program, is being rolled out – with plans for a range of efforts to train workers and help industries thrive.
The LaGrange-Troup County Chamber of Commerce will be directing the workforce project. The project will serve the counties in the Three Rivers Regional Commission area – Coweta, Butts, Carroll, Heard, Lamar, Meriwether, Pike, Spalding, Troup and Upson.
"Regionalism is the answer," said Page Estes, president of the LaGrange chamber. She outlined the program at the Three Rivers Regional Council meeting on Thursday at the A&O Bridges Community Center in Sharpsburg. The council is comprised of officials from the 10 counties and governs the regional commission.
Currently, there are 243,000 manufacturing jobs in the region. To dramatically increase that number, "We've got to create that sense of place where they want to be," Estes said.
She said statistics are showing that people who work in one county often live in another. For planning purposes, in many ways, "the county lines cease to exist," Estes said.
"This is a network we are creating," she said, which will involve employers, local governments, chambers of commerce and other stakeholders in the 10 counties.
Avalanche, an Austin, Texas, company with extensive workforce-development experience, will be working with the LaGrange Chamber and Three Rivers Regional Commission on Three Rivers Works.
"I started vetting companies from across the country that were good at this," Estes said.
Avalanche has worked with more than 100 communities since 2005. Some of them are large cities – among them Charleston, S.C. – while others are smaller and sometimes economically challenged areas.
"We were so impressed with what they've been able to do," Estes said, commenting on Avalanche's insights on "how to connect communities and employees to opportunities."
She also noted that many of the communities that have worked with Avalanche have continued to retain them for subsequent projects. "It wasn't a one-and-done situation."
Estes said Chris Engle, a vice president with Avalanche, and Jennifer Vernon, an Avalanche consultant, will be working with Three Rivers Works. Vernon is "someone you're going to see here" as the work moves forward.
Three Rivers Works will develop a manufacturing sector partnership plan, increase the numbers of people being prepared for careers and use technology more effectively. "We are going to have to increase the number of citizens who are interested in manufacturing as a career, and we're going to have to connect them with opportunities."
With regard to technology, Estes said, "We've got to figure out how to get word out about jobs that are available."
If the process goes well, the Three Rivers Works approach might be applied to health care or other non-manufacturing employment in the future.
"The key to it is stakeholder engagement. What works for my county is not going to work for my neighbor up the road," Estes said.
Three Rivers Works is to take place over a two-year period, with an evaluation at the one-year mark. "We want to create something that is sustainable after the end of the grant period," Estes said.
There will be information meetings in each county starting in September, five quarterly meetings held in LaGrange and Griffin and five steering committee meetings. The process will also involve a manufacturing survey and 30 face-to-face and phone interviews.
If there are issues where a business needs to keep some information private, Avalanche staff can work with them to get vital data without disclosing sources and particulars.
U.S. Rep. Drew Ferguson and state Sen. Matt Brass were at the Three Rivers meeting. Ferguson spoke highly of the Three Rivers Works proposal.
"Efforts like this are going to put us over the top," said Ferguson, a former mayor of West Point, Ga.
"Advanced manufacturing is what is beginning to drive our economy," Ferguson added. He also spoke of the need to align school curriculum to help graduates get jobs in needed industries.
He said the federal government is allocating funds to support the technical college system, "creating flexibility so we can create programs in our technical college system that create jobs.
"We have got to change our own view of our education system," Ferguson said. "There are a lot of different pathways to success."
He said a four-year college degree is not necessarily a prerequisite for success in life.
It is important not to see a manufacturing job "as what's left over if you don't go to college," Ferguson said, stating many manufacturing jobs pay wages that put people into the middle class.
Estes agreed, saying efforts must be made to "get rid of myths people have about this particular sector."
Ferguson talked about the need to change labor rules so high school freshmen can take part in apprenticeship programs like the German-style apprenticeship project launched in Coweta County last year.
Brass pointed to the success of apprenticeship, which is beginning its second year with three counties and four more on board for the 2018-2019 school term.
Estes, Brass and Ferguson all spoke positively about the likelihood of success for workforce development. "We're positioned as a state far better than most," Brass said.
"This is an important pathway forward," Ferguson said. "We have got to be dedicated for the long haul. This situation is not going to change overnight."