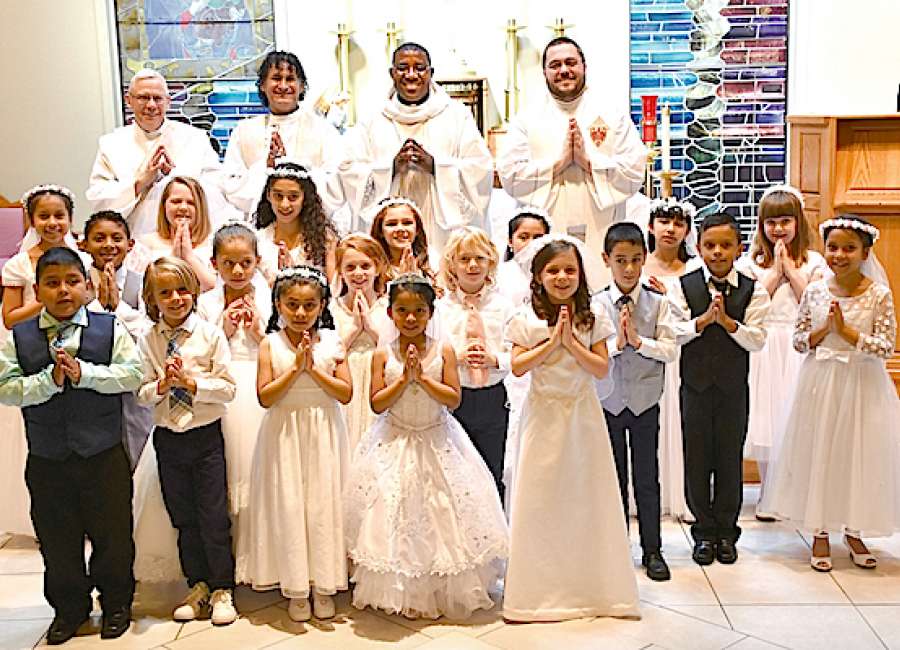 First Communion is a memorable rite of passage for Catholic youngsters, and 19 of them recently took communion for the first time at St. George Catholic Church.

The First Holy Communion for the group came at a mass celebrated by Fr. Henry Atem, the church's resident priest. The simple and reverent service was the culmination of two years of dedicated work for the children, most of them 7 or 8 years old.
First Communion also marks the beginning of the young believers' journey in their faith.
First Holy Communion, one of the three sacraments of initiation for the Roman Catholic Church, is the first time members may partake of the Eucharist during mass. Communion in a Catholic Church involves the consumption of the Eucharist, which Catholic teaching says contains a fully present Jesus Christ, the Body Blood, Soul, and Divinity.
Now that these 19 children have received their First Holy Communion, they are expected to grow in their faith and to become more involved in the life of the parish.