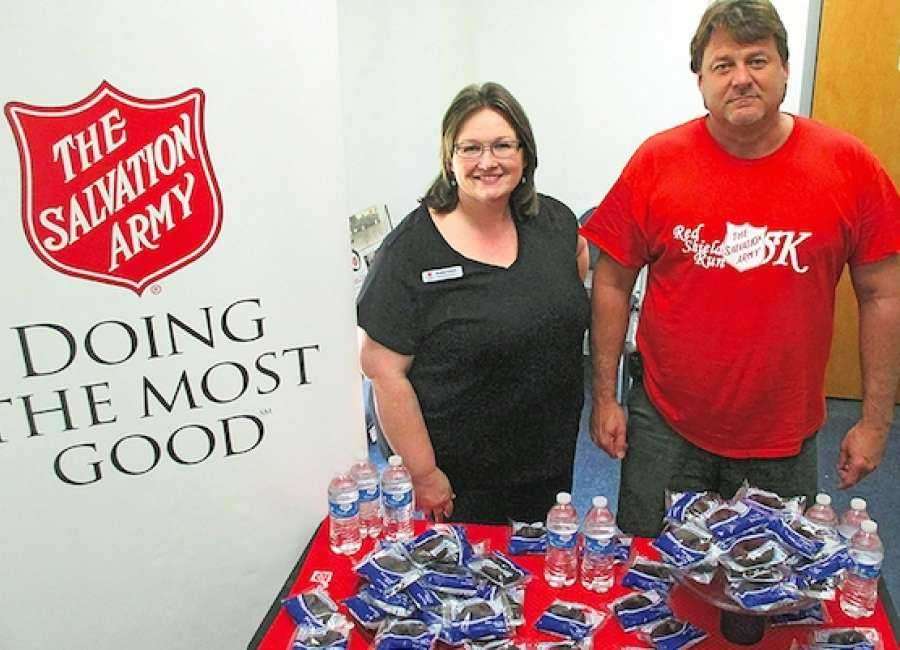 The Newnan Salvation Army Service Center will be participating Friday in The Prayer Wave, a Salvation Army event that is focused on prayer in the community.
People have been placing prayer requests on a bulletin board at the service center, 670 Jefferson St. "In the store, we have this board and its looks like the ocean," said Heather Creech, Newnan Service Center director. People visiting the store write their names or a prayer request on a fish cutout and stick it on the board.
On Friday at 11 a.m., The Prayer Wave will take place – each prayer request will be taken from the bulletin board and a prayer said.
Nanette Hamilton, service extension representative with the Salvation Army, contacted service centers with suggestions for the event. Those suggestions ranged from having a prayer box for requests and periodic prayer by board members and employees during the day to a visit to a "a park or just walk around part of your community and have a prayer walk."
Centers will be sending a report to Division Headquarters about The Prayer Wave. Creech shared information with the Newnan Salvation Army Advisory Council at their most recent meeting at the Charter Bank board room.
"We can't pray too much," said Larry Repass, the retired Salvation Army officer who is the current council chairman.
During the meeting there also was a report on recent outreach including food distributed to homebound Cowetans and outreach to area police agencies.
"We gave out 60 box fans," Creech said. A grant from the Friedman Family Philanthrophic Fund provided the fans.