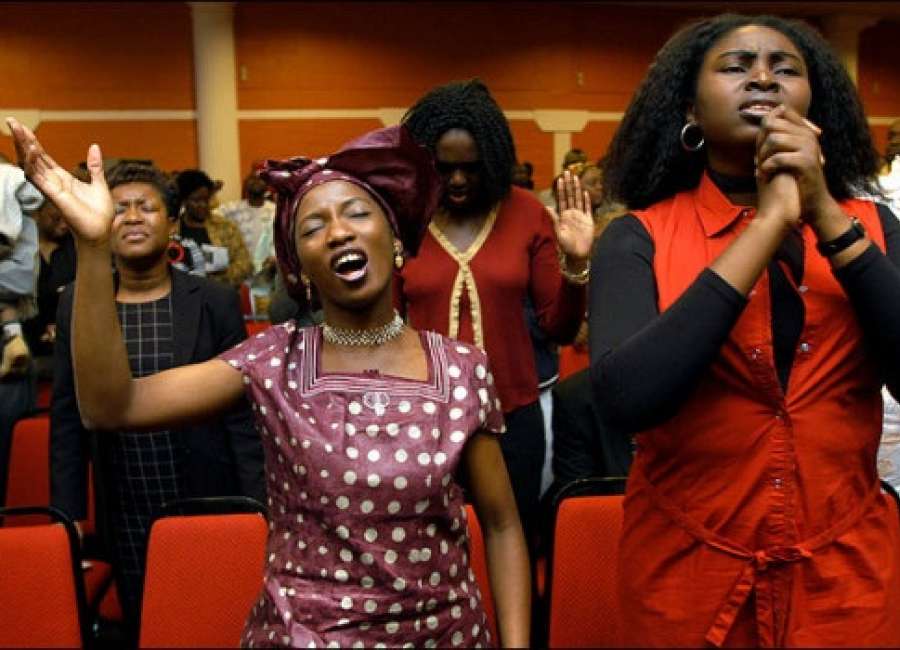 A wide range of activities – including a trip to Wild Animal Safari  – have been sponsored by Newnan Chapel United Methodist Church during a focus on children and youth during the past year.
The General Board of Discipleship – Racial Ethnic Local Church Concerns and Connectional Ministries of the North Georgia Conference approved grants for "enhanced children/youth ministries" and a "coordinated Vacation Bible School project," both of which were implemented at Newnan Chapel from June 2016 through July 2017.
The goal was to engage children and youth in vibrant ministries that offered excitement and relevance in the life of the church. Key events for enhanced ministries included Youth Worship Services on fifth Sundays and dance group performances/building skill levels.
Bridges Curriculum was implemented with three church lock-ins for youth study, socialization, and spiritual growth. The Fall Fest was a community-wide event for children, youth, and families to promote outreach.
Newnan Chapel youth also participated in the Dr. Martin Luther King Jr. Parade, and the youth Bible study class took a trip to a Hawks game to promote peer interaction in a social setting. That class also received new Bibles and tablets and took a trip to the Biblical History Center and to Tuskegee University.
There also was a youth mission trip, River of Life. The dance group got new outfits and travel bags, and a Christmas workshop enhanced participants' knowledge of Jesus' birth and related scripture.
The children's trip to Wild Animal Safari aimed to raise awareness of the love and care for all God's creatures. There also was bell choir instruction to enhance spiritual music and performances, children's workshop on African-American Culture to raise awareness of heritage and Student Recognition Day to reward children and youth for their achievements.
VBS was a practical, hands-on experience with the expectation that participants would put what they learned into practice and take a more active leadership role in the church. Community outreach was also a goal.
Bernice Newell registered 49 children and youth. VBS teachers were: preschool/kindergarten, Jennifer Hill and Janice Downs; young elementary, Loretta Davis and Angela Bennett; older elementary, Martha Guy and Dominique Reese; youth, Graylin Ward; heritage, Rebecca Gibson; arts and crafts, Roslyn Bonner and Makalee Bonner; worship, Wendell Morgan; music, Jennette Strozier and Iris Richardson; and drama, Carol Newell.
In addition to classroom volunteers, daily meal preparation was a successful volunteer effort under the leadership of the VBS director, Cathy Stephens. Terrilyn Lemons, Newnan Chapel's pastor, was a direct support and spiritual stabilizer for overall implementation and interaction with the volunteers, children/youth, and parents.  
An average of 20 adults volunteered to teach classes, prepare food and provide general supervision during Newnan Chapel's five days of VBS.
A total of 36 children and youth with approximately 10 adults signed up and experienced the trip to Wild Animal Safari in Pine Mountain on July 30. Wild Animal Safari has 3.5 miles of drive-through adventure to see 75 wildlife species on more than 500 acres.
Ministry leaders Tammy and Greg Render, Marilyn McDaniel, Graylin Ward, Rebecca Gibson, Martha Guy and grant writer agreed they Brenda Martin regard services to children and youth as an investment in the future of the church and a commitment to community advocacy and service.
Fruit is already being seen from the yearlong efforts. Fifteen youth participated in confirmation classes and became members of Newnan Chapel on Aug. 6.