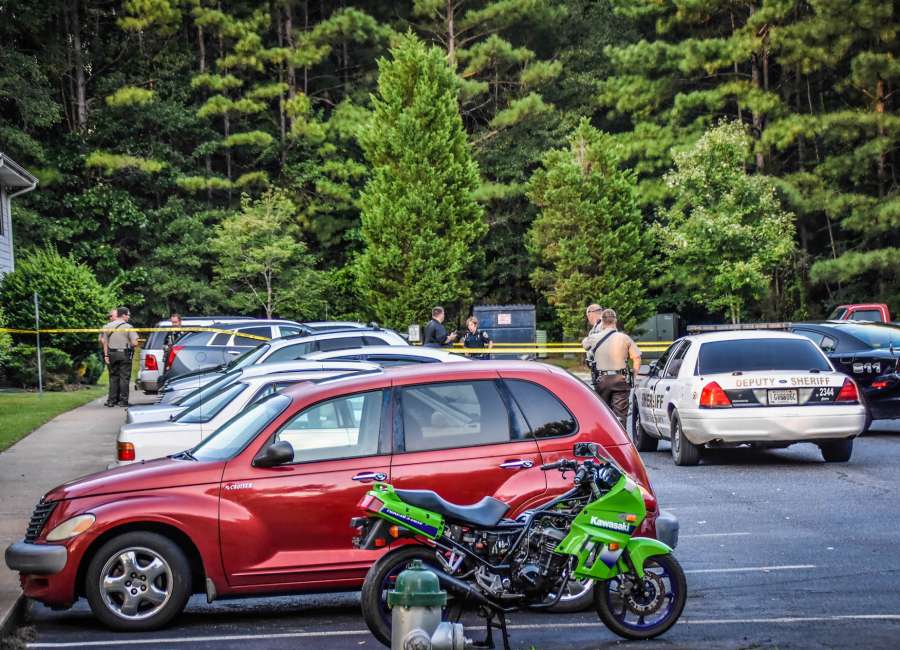 Investigators are continuing their search for a suspect after a Newnan man was shot Friday night.

At 7:15 p.m., police said an unknown suspect approached the victim in a building breezeway at the Pines By The Creek apartment complex. 
After a brief interaction, the suspect reportedly drew a weapon and began shooting at the victim.
The victim was struck across the upper chest area and in the thigh, according to Deputy Chief Mark Cooper with the Newnan Police Department. 
The victim then ran to the parking lot, where a friend of the victim was waiting in a car and then took the victim to a nearby home to summon assistance.
The suspect fled the area before officers arrived at the original scene, Cooper said. Responding units searched the area but were unable to locate a suspect.
It was determined that an individual at the scene at the time of the incident ran to the nearby Belmont Park Subdivision. 
The individual was interviewed and released, according to Cooper.
A firearm was located during the area search but was determined to not be the weapon used to shot the victim.
The victim is currently in an Atlanta area hospital due to the injuries. His condition is not known, Cooper said.
Police believe the shooting is not related to a previous shooting incident on Thursday.
If anyone has any information on the incident, police ask contact Sgt. Robinson or Lt. Washington at the Newnan Police Department: 770-254-2355
****
Clay Neely: clay@newnan.com, @clayneely