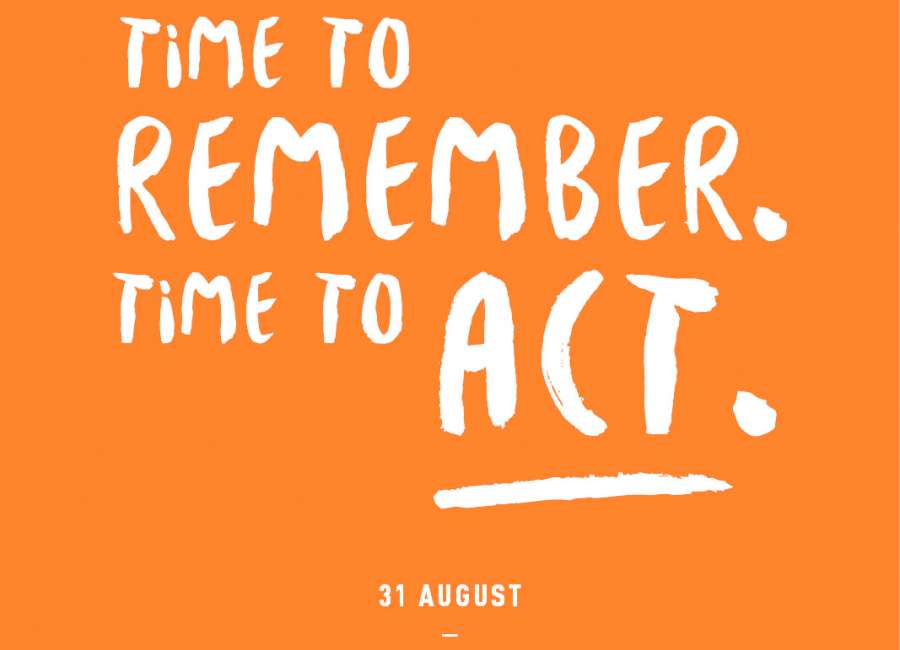 America's opioid addiction crisis has been declared a national emergency, affecting people all over the country.

Thursday is International Overdose Awareness Day, a time to remember those lost to overdose and to act to prevent future overdoses.
A local event will be held Thursday in Peachtree City at Drake Field, next to City Hall at 151 Willowbend Road.
Several local residents will be speakers at the event, which runs from 6 to 8 p.m. and will conclude with a candlelight processional by bagpipe.
Representatives from Georgia Overdose Prevention will be on hand with Narcan overdose rescue kits. The kits – and training on how to use them – will be available without charge to anyone who needs them.
Speakers will include several local parents who have lost children to overdose and other drug-related causes. Also speaking will be representatives of local addiction treatment programs, and those with success stories of recovery.
State Sen. Matt Brass, R-Newnan, will speak on how to effectively lobby legislators. Peachtree City Mayor Vanessa Fleisch will speak on the topic of "addiction and overdose do not discriminate" and a special agent from the Drug Enforcement Administration will also speak.
The music playing between speakers will be by artists who have died substance abuse-related deaths.
The local event was put together by Jean Felts whose son, Joseph Gentile, was killed in May in a car crash on the Hwy. 34 Bypass.
Her son had heroin in his system. Felts thinks he may have lost consciousness from an overdose or experienced a near-overdose, which led to the crash. While she will never know exactly what caused the accident, her son had struggled for years with his addiction. He became addicted to opioid pain pills after he was prescribed them for pain from a car accident several years ago.
On Monday, Felts was attending a conference at the Georgia School of Addiction Studies.
"I'm a grieving parent. I'm open to education and learning and that is how I am dealing with this, by learning as much as I can about addiction from a different point of view," she said. "I don't want my son's death to be in vain. I want to help others."
Felts and several of the speakers for Thursday's event are members of the local GRASP group: Grief Recovery After Substance Passing. In the few months that she has been a member, Felts said she has recruited a few more members. All current members are mothers who have lost children to substance abuse.
She said the new members she's recruited think of the group as a lifesaver for grieving parents.
"It doesn't take away the pain, but if you can help keep somebody else from having to go through the pain, that seems to be very therapeutic," she said.
A few months ago, she found that International Overdose Day was coming up and began to put together the event. She started asking people to participate and "everybody that I asked was more than willing to help."
For more information about GRASP, contact Patricia Rudd at RuddPR@gmail.com or 770-301-3990.