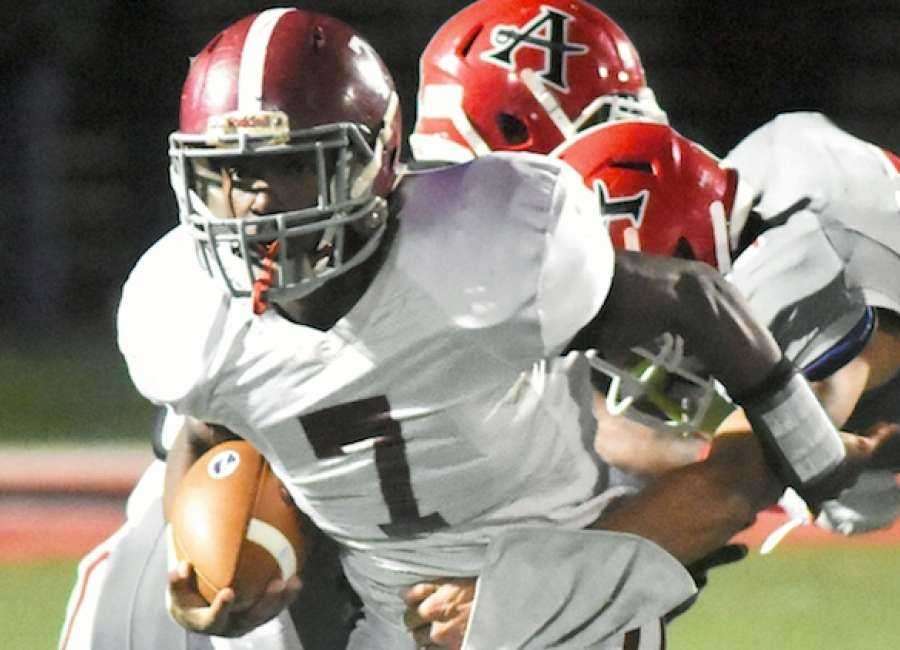 The Kesley Dalrymple era began on a high note as the Northgate football team opened the 2017 season with a 21-3 come-from-behind victory over Veterans High School on the road Friday night.
Dalrymple was promoted from his offensive coordinator's position to the Vikings' head coach when Tommy Walburn retired this winter.
Northgate showed some signs of first-game jitters after it fumbled the football on a punt return, setting up a field goal by Veterans.
Veterans didn't hold the lead long.
Running back Nick Carter took over from there for Northgate, scoring back-to-back touchdowns.
Carter gave the Vikings a 7-3 lead when he scored on a 35-yard rushing play.
The Vikings' defense came up big after Veterans moved the ball inside the Northgate 5-yard line.
However a fourth-down stop by Northgate set up Carter's second TD.
This time Carter broke off a 96-yard run to give Northgate a 14-3 lead.
Jay McKenzie added the final touchdown run of the game for the Vikings, scoring on a 20-yard run.
Dalrymple is excited about getting his first win.
"God has blessed me so much," he said. "The support from the community has been great."
Northgate is off next week before returning to action against Starr's Mill.