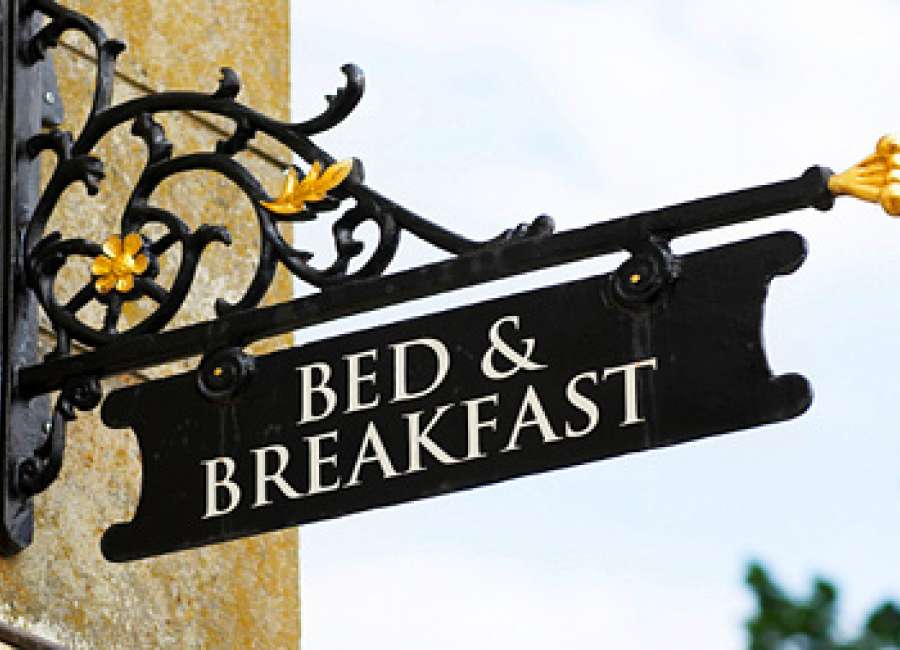 On Tuesday evening, Newnan City Council adopted both the new proposed zoning ordinance and corresponding zoning map.
The ordinance, last updated in 2000, was reorganized and condensed to make it flow better and for ease of use by developers and the general public, according to Planning and Zoning Director Tracy Dunnavant.
"A lot of this now deals with redevelopment issues, and taking that into consideration," she said. "A lot has changed in 17 years, and we were aiming for a healthy balance between new construction and redevelopment."
The city addressed housekeeping items such as repetitive language and the deletion of over 80 terms either not used in the ordinance or defined in other ordinances.
The issue of bed and breakfasts was addressed, and the current rules about B&Bs were modified with a number of changes.
The new ordinances also prohibit the commercial use of a B&B venue as a banquet facility or entertainment venue, along with all on-street parking.
Previous caps on bedrooms and parking spaces were removed. All parking is to be on-site.
B&B owners are also required to use the dwelling as their primary residence and reside inside the building. Schematic floor plan submittal requirements have been clarified so the location and number of guest rooms are shown.
Dunnavant said the changes were not made from a reactive position, but simply to ensure nearby property owners are protected in the future.
"We want to allow opportunity for B&B's, because we can see there is a need," Dunnavant said. "But wanted to make sure that while we address it, we protect those areas in our residential historic neighborhoods."
In the past, potential B&B owners would apply at the planning office, where if they met the necessary conditions, the department would issue a conditional use permit. Now, applicants would need to appear before the city council who would hold a public input hearing from property owners nearby.
Newnan has only one B&B, but it's currently out of operation. Ron and Patty Gironda closed Casa Bella Bed and Breakfast recently to take care of her aging parents inside the residence.
Patty said she's not necessarily unhappy with the new regulations for B&B owners, but is cautiously waiting to see how the city handles short-term rentals.
These rentals, also known as AirBnB's, are becoming common in many tourist destinations, but government bodies are still attempting to regulate their possible impact inside neighborhoods, and ensure safety to the renters.  
According to Mayor Keith Brady, the emergence of short term rentals in the community will require additional planning and research. City officials chose not to include any regulations about those short term rentals in the new zoning ordinance.
"This is a fairly new and complicated issue," said Brady. "We don't want to rush through something like this. We're gong to address this in a diligent manner."
Patty has operated their B&B for almost 20 years and hopes the city does the right thing in ensuring a level playing field between her traditional business and AirBnB's.
Since opening, the Gironda's have been responsible for numerous safety and health inspections, fees, taxes and even a $1,000,000 liability rider for their property.
"We've done everything legal since the very beginning and want everyone else to do the right thing," she said. "If they're exempt for the same requirements as us, it's going to open a big can of worms."
City Manager Cleatus Phillips said the city has already received complaints from the neighbors of existing short term vacation rentals – citing owners who don't live in the residence and are operating a commercial enterprise within residential neighborhoods.
"Many do not think of this as an issue until it's your neighboring property and renters are coming and going weekly," Phillips said.  "Some cities regulate them by licensing and inspections. Some restrict the number of rental days. Some require the owner to live on property, and others simply tax their rental income."
Along with disrupting neighbors with the possibilities of on-street parking, noise and accountability, Brady said one of his primary issues of the short term rentals is a matter of public safety.
"I know our fire marshal can walk inside any hotel to inspect for a certain level of safety," Brady said. "But when someone is coming to our city to pay money for lodging, there needs to be a reassurance of safety."
Patty Gironda said she hopes to reopen the business at some point, but is keeping a sharp eye on the playing field.
"The numbers don't lie," she said. "If they don't match up, it might be better for us to be rogue just like everyone else."
Brady said the council hopes to have regulations for short-term vacation rentals by the end of the year.
Several other updates in the ordinance included environmental sections amended to reflect changes in state law and for consistency with other city ordinances.
Demolitions in the Downtown Design Overlay District will have to be approved by the planning commission through the Certificate of Appropriateness process.
The Quality Development Corridor was amended to allow building owners to seek approval from the planning commission for proposed exterior elevations that are outside of the parameters dictated by the current ordinance.  
This would be for materials that may provide a better product, but do not meet the specified standards.
Districts in the Suburban Neighborhood Commercial District and the Planned Development Industrial were removed because of a lack of designated properties.
Mixed use development districts were combined into a single district which would require a full rezoning. An applicant would also be required to propose a specific mixture of land uses and development standards for the project.  
A development summary report and a master concept plan are required.
In other business, council:
• Agreed to renewal of African American Alliance agreement.
• Granted a demolition permit to Carl Ware, owner of the property on 7 First Ave. Ware hopes to create a possible townhouse development in its place. The area is not currently zoned multi-family.
• Approved request to exercise the alcoholic beverage ordinance with an upcoming Jazz In The Park event set for Sept. 8. Council also approved the agreement for Rob Optiz and the Atlanta Latin Jazz Orchestra and the vendor agreement with Show Business Sound and Lighting for the event.
• Passed a consideration of an ordinance to amend Chapter 10, Environment that will define an Extent of Service (EOS) Policy for the operation, maintenance and repairs of Stormwater infrastructure. The second and final reading will occur at the next city council meeting.
• Accepted a bid from Southeastern Site Development for various downtown streetscapes extension improvements. The company was the only firm to submit a bid.
• Approved request from the Newnan Junior Service League to hold their annual 5K / 10K and Fun Run on Saturday March 17, to begin at 7:30 am and end at 9:45 a.m.
• Approved request from Newnan High School Athletic Director to hold their annual homecoming parade utilizing same route as the City Christmas Parade followed by their pep rally at Greenville Street Park on Thursday September 21.
To view the zoning ordinance, please visit: https://www.dropbox.com/s/u1az...
****
Clay Neely: clay@newnan.com, @clayneely