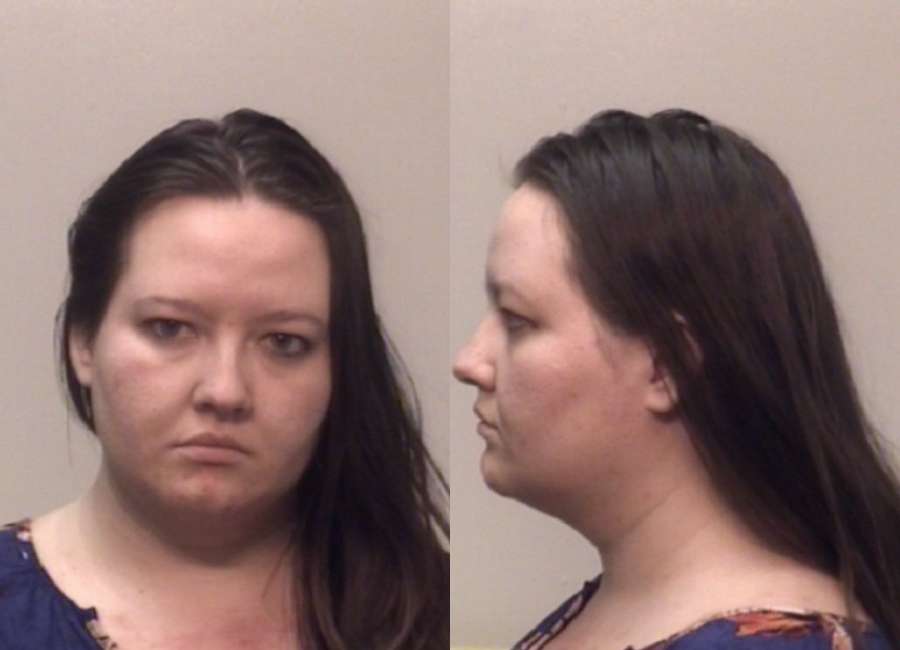 A mother accused of abusing her infant daughter will spend the next five years on probation.
Monday afternoon, Coweta Superior Court Judge Travis Sakrison accepted a negotiated plea from Bethany Joy Watts and sentenced her to serve 12 months in jail and five years on probation after she pleaded guilty to one count of cruelty to children in the second degree and one count of contributing to the deprivation of a minor.
Watts, 22, has been in jail since April 2016 when she was brought back to Coweta after fleeing to Arkansas with a convicted sex offender.
In February 2016, her three-month old daughter was found with broken bones in her arms, legs and ribs – all in different stages of healing, according to Investigator Elaine Jordan with the Coweta County Sheriff's Office.
Watts' former husband and the child's father, Michael Charles Watts, was sentenced in December to serve 15 years in prison and another five years of probation after he pleaded guilty to two counts of aggravated battery and two counts of cruelty to children.
Michael Watts told investigators all the injuries were sustained in a diaper changing incident and maintained he was the baby's primary caretaker, according to Assistant District Attorney Elizabeth Hurley.
Hurley said the state chose to accept a negotiated plea from Bethany Watts because it would have been difficult to prove malice, which is necessary for a first-degree charge of child cruelty.
"We realized that if we went to trial, there is a possibility of acquittal and there would be no oversight to her conduct," Hurley said. "Based on the evidence and statements from witnesses, she was neglectful in the care of the child, but it doesn't indicate she harmed the child in the same manner (as Michael Watts)."
However, the state agreed to pursue the charges of deprivation of a minor based on the numerous reports that the child was not adequately taken care of and was routinely found covered in fecal matter, according to Hurley.
In preparing for the case, Hurley alleged the state had contacted over 50 witnesses including medical professionals, law enforcement, and friends and family of the Watts' and pored over 1,400 pages of medical records.
"Our conclusion was this is an appropriate manner to close the case," Hurley said.
Bethany Watts' attorney, John Cunningham, explained to the court the timeline of events. Despite their child being born prematurely at 33 weeks – weighing only 3.8 pounds at birth – Cunningham told Sakrison that doctors seemed pleased with the child's growth at the time of the incident.
In January 2016, Bethany had some concerns about her daughter to Piedmont Newnan Hospital, where staff performed a full physical on the child and cited no issues, according to Cunningham.
"The next day, she still felt something wasn't right with her child and took her to Children's Healthcare of Atlanta which is where these injuries were discovered," Cunningham said.
"One healing rib that was fractured was within 7 to 15 days of being fully healed. Rib fractures are often discovered incidentally to other issues and nearly 60 percent of children don't show brushing with broken bones. This explains how she didn't know," Cunningham said.
In a subsequent confession, Michael Watts told investigators he was angry that he had to work all day and then take care of the child when he returned home, Cunningham said.
By the time Michael Watts confessed to the abuse, Bethany had already taken up with another man, according to her lawyer. However, he didn't take the chance to throw her under the bus and maintained that while he didn't do everything, he didn't know who did.  
Their infant daughter was eventually released from Egleston Hospital and placed into the custody of the Georgia Division of Family and Children's Services where she is thriving, according to Hurley.
"She has a home with older parents and grown children who can dedicate time and care to the child and ensure she received top medical care," Hurley said. "She's a happy child who is ready to celebrate her second birthday."
Sakrison accepted Bethany Watts' guilty plea, but declined her request for first-offender treatment which allows for no record of conviction if a sentence is completed successfully. She also has agreed to have absolutely no contact with her daughter unless approved by a court.
"This is a very difficult and disturbing case," Sakrison said. "I only get pieces from this, so I have to rely that both lawyers have done the work here and it's the right thing to do."
****
Clay Neely: clay@newnan.com, @clayneely