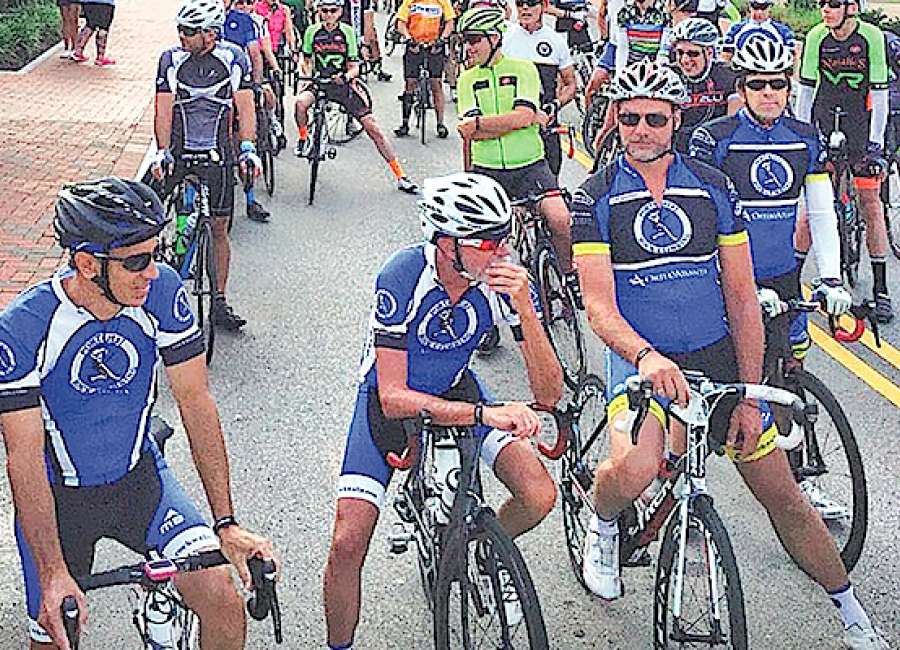 The Southside Cycling Club of Fayette/Coweta has raised more than $28,000 to benefit the Thomas F. Chapman Family Cancer Wellness Center at Piedmont Newnan Hospital.

The cycling club raised the money at its annual charity ride on July 8. "We are thrilled to have had the opportunity to partner with Piedmont and this worthy cause," said Mike Cardone, club president.
"Our cycling club and Piedmont Cancer Wellness share a common goal of promoting wellness in our community. We appreciate the cyclists and corporate sponsors and donors who participated in the event to make it the most successful Southside Cycling Charity Ride to date," Cardone said.
The Southside Cycling Club's annual charity ride saw more than 250 cyclists participate in this year's event. The $28,000 raised was a result of corporate sponsorships, event registrations and in-kind donations.
"We are thankful for the opportunity to partner up with the Southside Cycling Club," said
Vicki Kaiser, executive director of oncology, support services and community affairs at
Piedmont Newnan Hospital. "The charity ride provides a great venue for cyclists while raising awareness of the wellness program at Piedmont."
The Southside Cycling Club is comprised of 290 members in the south metro area of Atlanta. The club is one of the most active cycling clubs in Atlanta and offers multiple opportunities each week for cyclists to gather for group rides, charity rides and events.
The Thomas F. Chapman Family Cancer Wellness Center at Piedmont offers cancer services and programs to anyone affected by cancer at any phase in his or her journey.
The program offers cancer education, nutrition workshops and cooking demos, relaxation and stress reduction, exercise, art, meditation, support groups and social events, individual nutritional and psychological counseling, and online classes. Piedmont is able to offer these cancer programs free of charge to anyone in the community affected by cancer.
For more information on these programs and a calendar of events, visit www.piedmont.org/cancerwellness