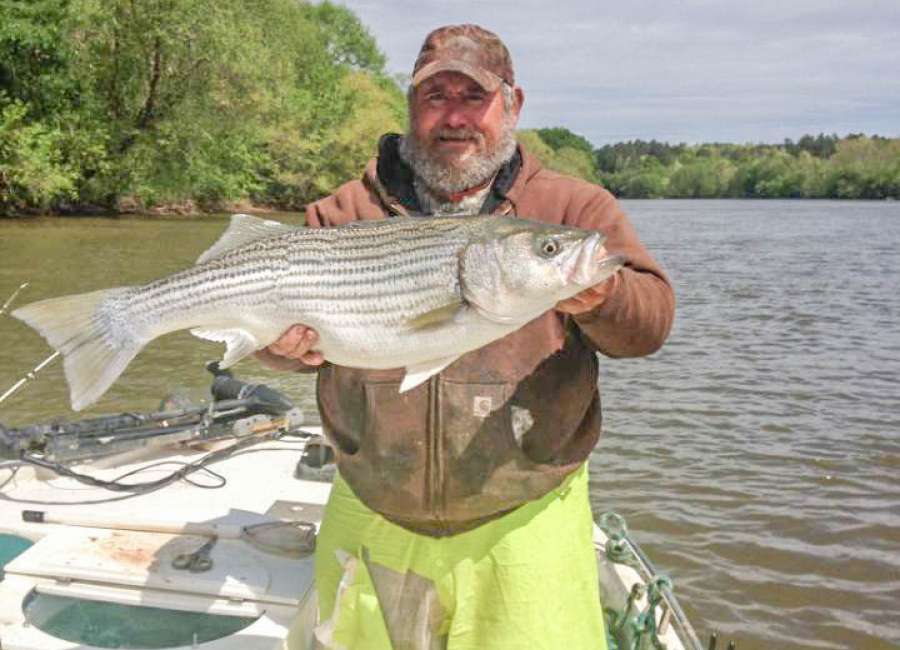 A benefit fishing tournament has been scheduled for a local outdoorsman who was recently diagnosed with a rare neurological disease.
Randy Crosby is a fishing guide on West Point Lake and runs a deer cooler during deer hunting season. Crosby has fished at West Point Lake since it was opened, but never got a chance to put his boat in the lake this year.
In February 2017, Crosby began complaining of pain in his lower back and hips. After seeing a doctor and getting X-rays, he was diagnosed with a compressed spine. Three days later, Crosby found himself unable to walk.
After going to the hospital, neurologists made a diagnosis of Guillain-Barre syndrome – a debilitating illness that attacks the nervous system.
Crosby spent nine nights undergoing Intravenous Immunoglobulin (IVIG) therapy. Following his treatment, doctors explained he would need to undergo physical therapy.
However, because nearby rehab facilities wouldn't take his insurance, Crosby laid in bed for nearly a month before being transferred to Warm Springs Medical Center.
"We were told he would have a better chance to get pulled from that facility to go into the Roosevelt Institute," said Cheri Fletcher, Crosby's fiance.
Once in Warm Springs, Crosby was told it would take 410 days of therapy.
"Our portion was $19,000 and we had to pay $9,500 up front," Fletcher said. "We don't have that kind of money, so after many calls trying to reach out for help, we found one person who listened."
Crosby was on his way to Columbus Georgia Northside Medical Center when a doctor found a blood clot in his right leg. After putting him on a blood thinner, he started boot camp the next day.
"The facility was amazing," she said. "Randy worked so hard every day trying to get stronger and was eager to get up every day, just so he could go to his therapy and get stronger."
He was on his way to recovery until his insurance said he had to leave, according to Fletcher.
The family had one more option – a sub-acute facility where the family paid $3,000 out of pocket for 18 days so Randy could get a little more therapy.
After 18 days, the insurance said they could not pay for any more, and Crosby had to go home. He still cannot use his legs, stand or walk. He uses a slide board to get in and out of his wheelchair.
Because of his illness, Crosby had to cancel his summer fishing trips – a huge blow for the family.
"We've had no income this year, but $46,000 in medical bills," Fletcher said. "We are still praying that Randy will make a recovery and we will be able to open the deer cooler this fall."
Newnan and University of West Georgia graduate and professional angler Kenny Johnson said he was inspired to host a fishing  tournament in an effort to help out the family.
"I was told by numerous people about his condition and the first thing I could think to do was to put on a benefit tournament to try to raise as much money as I could to help such a deserving man and deserving family in need," he said.
The tournament will be Oct. 14 from sunrise until 3 p.m. at Highland Marina Resort in LaGrange.
The tournament will be a 70/30 percent split and will pay one out of every five places.
There will be raffle drawings and an auction for items such as Yeti coolers, rods and reels, various types of fishing gear and lures, and various items signed by country music singers and NASCAR drivers along with items donated by people around the community.
There will be games and bounce houses for children and families to enjoy starting at 1 p.m. the day of the tournament, along with concessions and barbecue at the final weigh-in with all funds going towards Crosby.
Fletcher said her family has been overwhelmed by Johnson's drive to help another fellow outdoorsman in his time of need. While many people want to help Crosby, they're not entirely sure how.
With a fishing tournament, Johnson has provided a clear opportunity for friends and strangers to help out.
"A lot of people mean well, but may not have the means or know how to follow though," Fletcher said. "But Kenny saw a need and took action immediately. It's almost impossible to say how much this means to us."
To register for the tournament, please contact Kenny Johnson through email: kennyjohnson519@yahoo.com , or by phone: 678-416-1955. Registration will be open until the day of the tournament.  
****
Clay Neely: clay@newnan.com, @clayneely