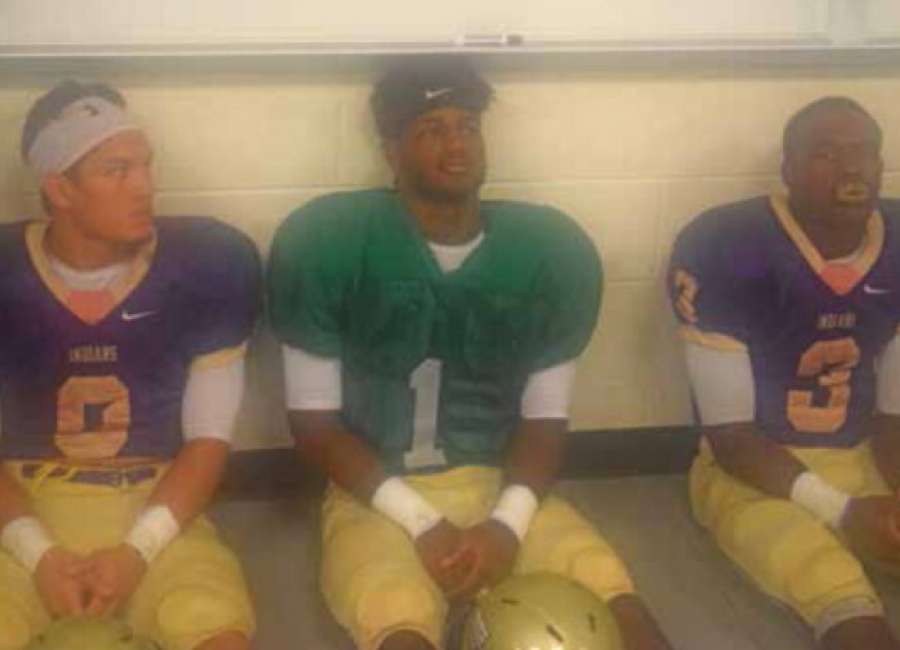 The East Coweta Indians football team will have to wait another week to hit somebody else.
Persistent lightning strikes all around Garland Shoemake Memorial Stadium caused the referees to cancel Thursday night's scrimmage football game between the Indians and the Carrollton Trojans.
The contest was supposed to start at 7 p.m., but rain and lightning were prevalent throughout the Sharpsburg area, so the stadium had to be evacuated before any action could take place. When lightning strikes are detected in the area of a football stadium, each team must wait up to 30 minutes before action can resume. If more strikes happen, that's an extra 30 minutes.
A slight break in the rain came about 8:15 p.m., and the Indians bolted out of the locker room and onto the field and proceeded to warm up. But after six minutes, the rain fell harder with strong gusts of wind, and lightning strikes lit up the night sky. The players were ushered back to the locker room, and fans were asked to clear the stadium.
Nearly 30 minutes later, the game was canceled, much to the disappointment of the coaches, players and fans. As the rain poured, many fans chanted, "We want football!" before leaving the stadium.
"Well, you can't control Mother Nature. It's disappointing because the guys were ready to play, and we were ready to put in good work against a good opponent," said Indians head coach John Small. "Now we have to put this out of our minds and get ready for the season opener at Lovejoy High next week."
EC senior quarterback Christian Reid echoed his coach's sentiments.
"You can only control what you can control, and it certainly isn't the weather," Reid said. "Now we have to duplicate our good practices for another week until it's time for us to play Lovejoy. We will have two weeks of work to prepare for them."
EC will travel to play the Wildcats of Lovejoy on Aug. 18 at 7:30 p.m. at Twelve Oaks Stadium.