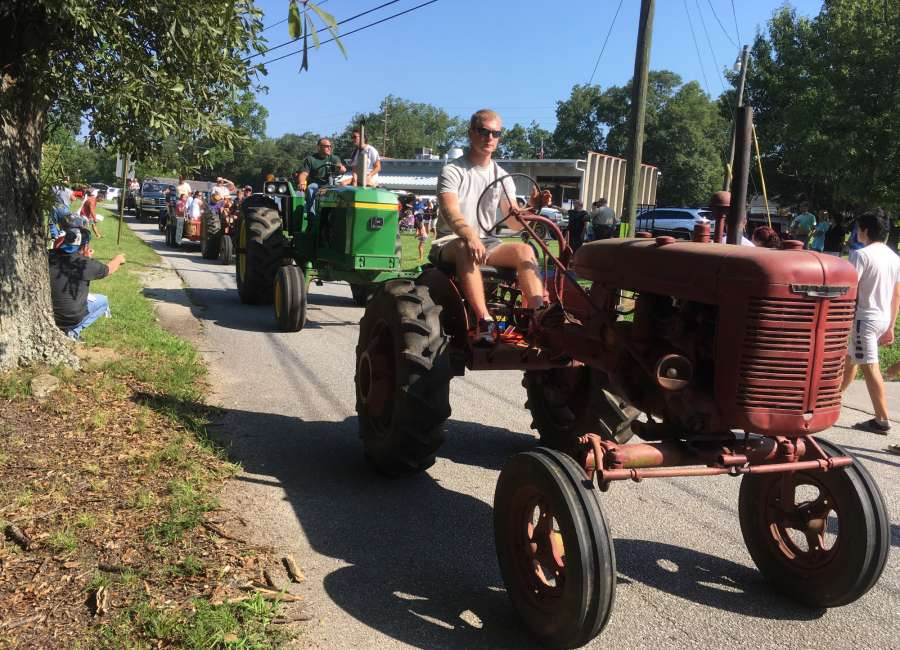 Turin's annual Antique Farm Power Show and Tractor Pull went off without a hitch. In its 23rd year, the event continues to draw a large crowd as many gathered in downtown Turin to see a parade of antique tractors. The parade began at 10 a.m., and lasted about 45 minutes.
Turin native Frank Odom was the grand marshal for this year's event.
Following the parade, crowds made their way down will bank's road to watch the tractor pull and kid's pedal race. During the tractor pull, spectators watched as tractors competed in the weight classes of Stock, Modified and Modern Farm.