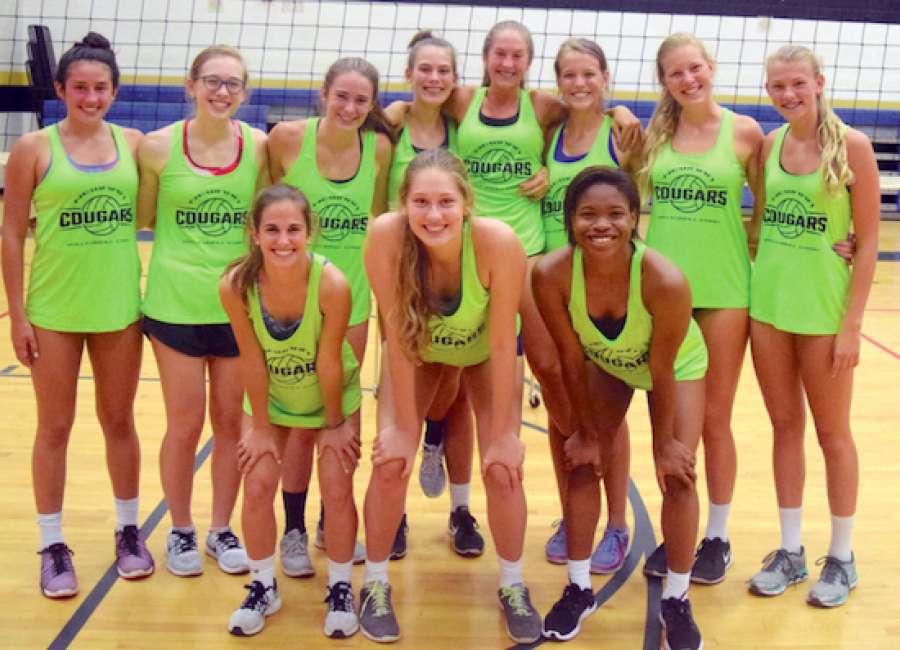 The Newnan High Lady Cougars volleyball team is the defending Region 2-AAAAAAA champion, and advanced to the 2016 state quarterfinals before losing to eventual state champion Walton High.

Because of that performance, the Lady Cougars – who went 35-6 last year – know they have a target on their backs. They know they are a force to be reckoned with, and they will get every team's best shot on a regular basis.
The 2017 Lady Cougars aren't fazed about that situation in the slightest, even though they lost four seniors to graduation and only feature three seniors this season.
The three seniors charged with leading the Lady Cougars back to the Elite Eight, or further, in 2017 will be libero Hallie Goolsby, middle hitter Anna Marie Campbell and outside hitter/setter Crystal Burk, the 2016 Newnan Times-Herald Volleyball Player of the Year.
"We aren't nervous about being defending region champs and everyone – including those teams who aren't in our region – gunning for us," said Campbell. "We just have to play our game and everything else will take care of itself."
"We have to go out there on the court and take care of business," Burk said. "If we do that, we will keep winning matches."
The Lady Cougars not only won the region title, but they won the 2016 Coweta Cup as well, beating both Northgate and East Coweta in dominating fashion. Newnan's girls plan to do the same things in 2017.
"Our goals this year are to win the Coweta Cup again, win the region and get past the Elite Eight this time," Burk said. "We have a great amount of chemistry with each other, and we have some talent on the floor. I don't see why we can't repeat our success from last season, if we stay healthy and stay humble."
Campbell said she would like to do one more thing this year than they did last year.
"I'd like us to have a better record this season. Less losses will be fine with me," she said. "We had 35 wins last year; 40 would be amazing this year. That would be a tall order, but it's not impossible for us."
The Lady Cougars started their journey to a state title with a tri-match against Whitewater and Locust Grove at Whitewater High on Tuesday night. Their next match is another tri-match Thursday against Columbus and Lee County at Columbus High, starting at 5 p.m.