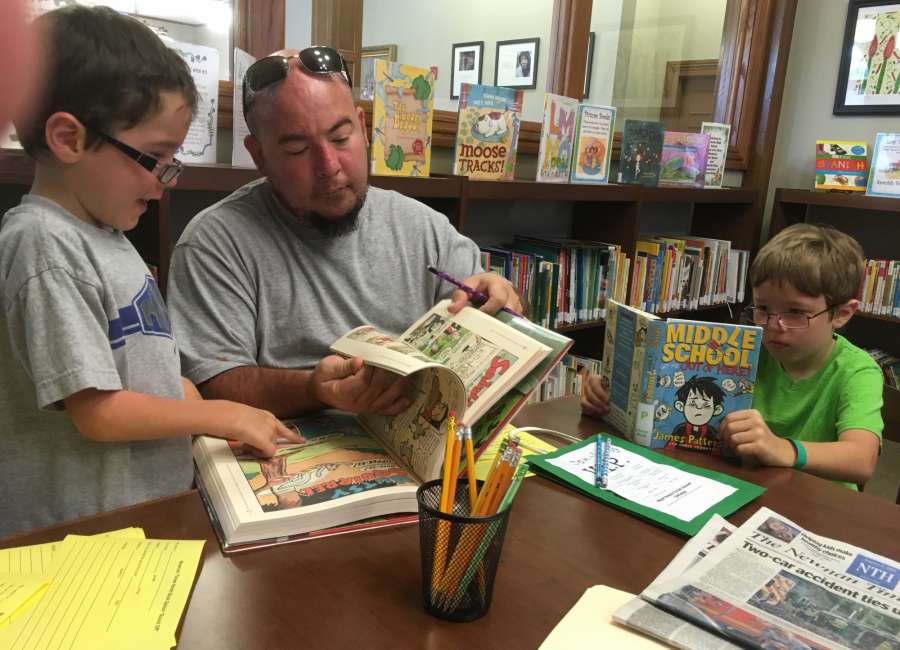 Roughly 50 elementary students showed up Saturday morning at the Carnegie Library to hang out with Newnan Mayor Keith Brady. 
It capped a celebration of reading they had done between the school years as part of Mayor Brady Rocks Summer Reading. Each participant submitted a diary tallying the time spent reading which was used in a drawing for door prizes. 
The kids also created their own comic books, played Scrabble, wrote book reviews and danced during the two-hour celebration. The six best reviews as judged by Walter Jones, publisher of The Newnan Times-Herald, received NTH gift bags, and their reviews will be published later on the Opinion page.