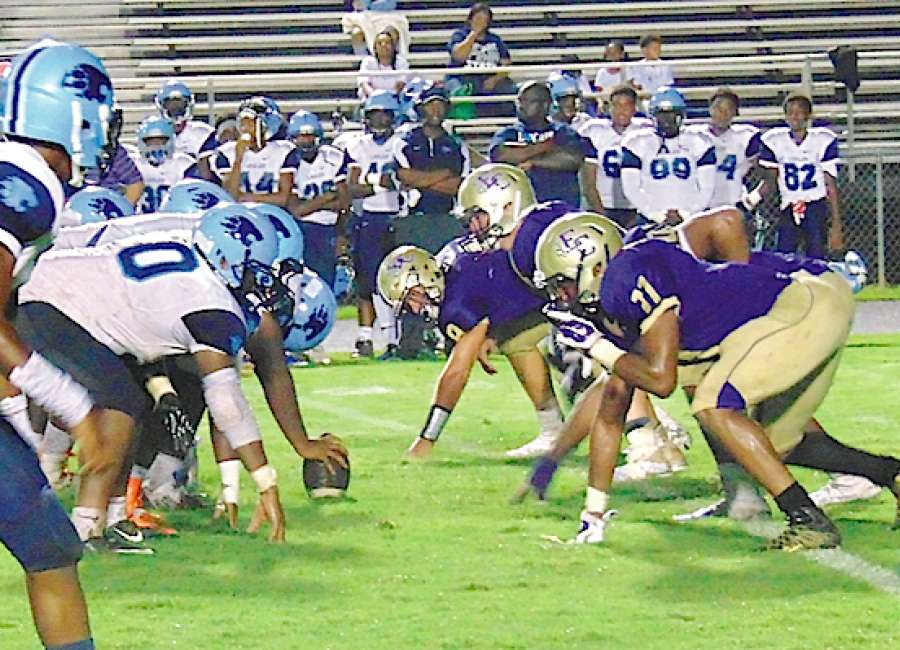 Last week, the area private schools began the 2017 football season with scrimmage games. Now it's the public schools who get their shot at preseason football.

Both East Coweta and Newnan High School will get their seasons started with scrimmages tonight, with East Coweta staying at home and Newnan hitting the road.
The Indians of East Coweta will host the Carrollton Trojans in a scrimmage at Garland Shoemake Memorial Stadium at 7 p.m. First-year Indians head coach John Small said the focus for his players is on playing the game with maximum effort.
"I am looking forward to seeing the guys compete as a group and seeing how they learned the new schemes we've installed," he said. "We want them to be relentless out there and play as hard as they can."
Small said EC will rotate several guys in and out of the game, as many of the players are battling for starting jobs.
"We're going to play a lot of kids because starting spots are etched in sand, not stone. We want to create a healthy competition between the guys," he said. "We're replacing 11 starters on defense, so we want to see what guys look like on that unit as well as other units."
Carrollton is projected by several publications to do very well this season, so Small is happy that his team is facing a good team like the Trojans.
"They'll be a great test for us, and I believe we'll be a great test for them," Small said. "Carrollton is a great program, and I'm glad we will be able to go against a playoff team like them. Get to the game early and get your popcorn for this one."
The Cougars of Newnan make the trek to Fayetteville to face the Whitewater Wildcats in scrimmage action at 7 p.m. today.
First-year Newnan head coach Chip Walker said he is looking to see how his team has progressed.
"I want to see improvement over where we were in the spring, plus I want to see physicality and effort on the field," he said. "I told the guys that mistakes are going to happen, but as long as we hustle, show some effort and play hard, I will be happy."
Walker said the Cougars will rotate several players in the scrimmage.
"We want to get as many guys on film during the game," he said. "We want to get just about everyone on the field at some point."
Walker said while it's good that Newnan will face a strong playoff team like the Wildcats, he's more interested in how his guys will fare today.
"We're far more concerned with how we perform than how Whitewater plays," he said.