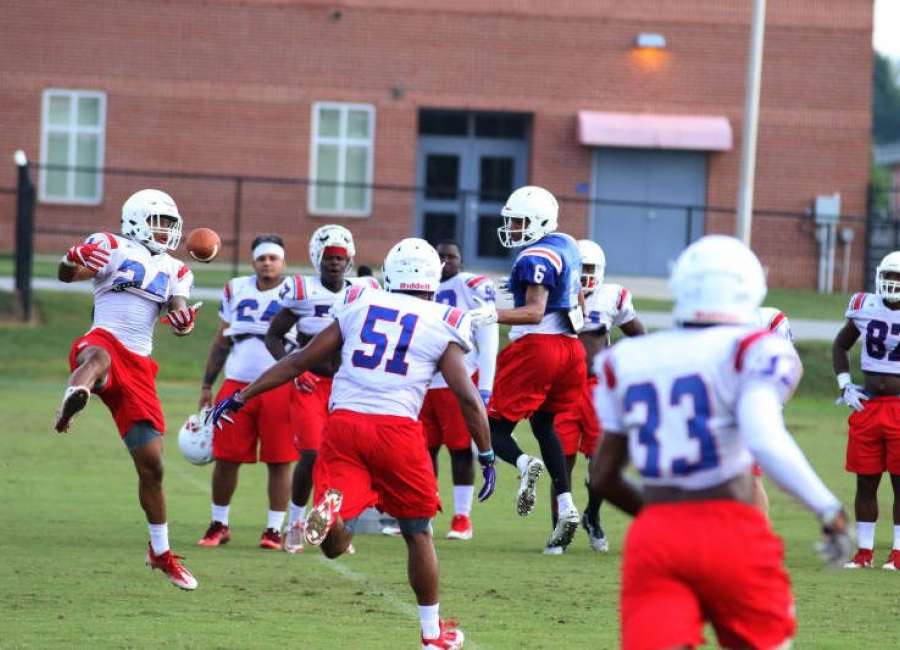 A quartet of UWG Wolves Football standouts received honors Thursday from the Gulf South Conference.
The four were named to the Preseason All-GSC Team and in annual balloting of the league's head coaches. Three of the UWG honorees come from the offensive unit.
Center Harley Vaughan leads the contingent. A two-time All-America selection, the senior from Dawsonville is also a returning All-GSC First Team selection.     
Joining Vaughan on the squad is an offensive line running mate: guard Quentin Stanford. A sophomore from Warner Robins, Stanford was also an All-GSC First Team choice in 2016.
The third UWG offensive standout to earn a spot on the Preseason All-GSC Team is Devonte Jackson, who was voted the league's top all-purpose back.
The junior from Marietta was All-GSC Second Team a year ago, and was named All-GSC First Team in 2015.
West Georgia's lone defensive standout on the Preseason All-GSC Team is cornerback Jakyron Young. The junior from Ocilla was last year honored as a Second Team member of the All-GSC Team.
Beyond the preseason All-GSC selections, the conference Thursday also announced the results of this season's preseason coaches' poll. UWG was tabbed for third in the annual balloting, finishing behind preseason favorites North Alabama and Valdosta State.
North Alabama received seven of nine first place votes in the poll, while Valdosta State and UWG had one first place vote each. Following the top three, league coaches picked Florida Tech fourth, followed in order by West Alabama, Delta State, West Florida, Mississippi College and Shorter.
UWG kicks off the 2017 season on Aug. 31 when Fort Valley State visits Ra-Lin Field for a 7 p.m. kickoff.