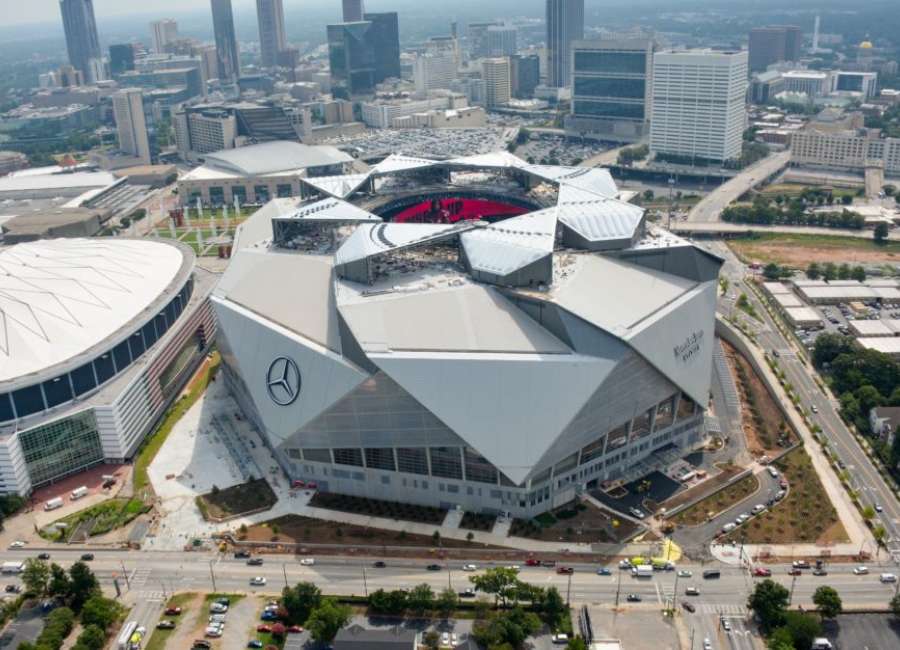 Newnan business people will have a chance to hear an executive from the Atlanta Falcons describe the negotiations and oversight of the construction of the team's new stadium.
Danny Branch, chief information officer for the Atlanta Falcons, will speak at the Aug. 29 NuLink Early Bird Forum sponsored by the Newnan-Coweta Chamber. He will speak on "The Journey to the Mercedes-Benz Stadium."
As vice president of IT operations, he is responsible for all information technology–related activities for the Falcons and all other enterprises in the Blank family of businesses.
Branch and his wife, Claire, live in Senoia with their daughter Chloe, 23, and son Alex, 20.
Held quarterly, the chamber's forums provide information and an opportunity to connect with Coweta's business and community leaders. Breakfast takes place at The Newnan Centre from 7:30 to 9 a.m. Cost is $20 for chamber members and their guests and $50 for general admission.