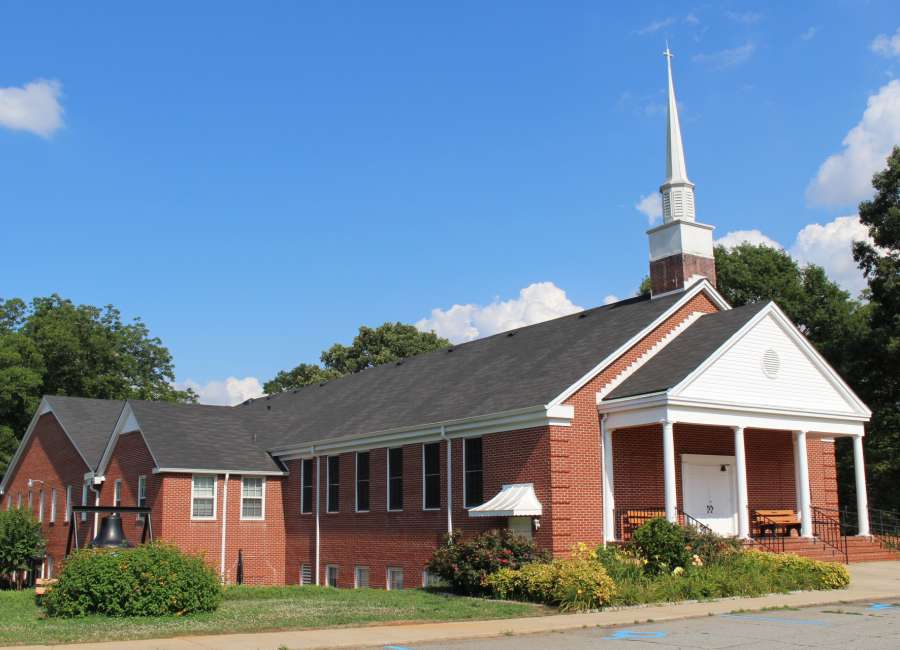 For Coweta residents who want to be with other folks while they watch the Great American Eclipse, there will be a gathering Aug. 21 at Moreland United Methodist Church.
The total eclipse – where the sun completely blocks the image of the sun – will be seen in an arc stretching across the country. Part of north Georgia is in the area of totality. While Coweta County is not, local residents will be able to see as much as 95 percent of the solar disc covered by the moon.
"Moreland Methodist will be hosting an eclipse viewing," said church member Deborah Smith. Her husband, Smitty, an active amateur astronomer will be there to give some context to the events happening in space.
"Viewing begins at 1:05 p.m., peaks at 2:36 p.m. and ends at 4:01 p.m.," Deborah Smith said. "We'll be viewing in the north side parking lot/grass area" where there are no trees, Smitty Smith added.
A limited number of viewing glasses are being provided by the Charlie Bates Solar Astronomy Project for people to borrow on site, but attendees are advised to bring their own glasses. You can also view an image of the partial eclipse with simple pinhole viewing devices that can be made from cardboard boxes.
People may "stop for a moment or stay for the duration," Deborah Smith said. Smitty Smith said people should wear hats if they are staying outdoors for a long period during the eclipse.
Smitty Smith has been involved with the Atlanta Astronomy Club and the Flint River Astronomy Club. He has published several articles and received numerous awards for his achievements.
Another site to view the eclipse will be the University of West Georgia Observatory in Carrollton. The observatory will be open for visitors on eclipse day from 1-4:30 p.m.
A swath of the country from Salem, Ore., to Charleston, S.C., will be blanketed in darkness for two minutes during the day.
"Total solar eclipses are very rare, because it's the moon's shadow falling on the earth," said Lesley Simanton-Coogan, director of the George E. Coleman Sr. Planetarium at the University of North Georgia in Dahlonega. "The moon is smaller than the earth, and its shadow is small. Only people in the middle of the shadow will see the full eclipse."
Glasses that filter out much light – and are therefore safe for viewing the eclipse – are being sold at various locations, though they are getting harder to find locally.
"You don't want to look directly at an eclipse," Simanton-Coogan said. "You can't just use sunglasses."
NASA spokeswoman Karen Fox noted the eclipse will be visible "weather permitting." A cloud in an inopportune spot can obscure the eclipse from viewers.
In areas where the eclipse is total, bright stars and planets will become is visible. "Birds
will fly to their nighttime roosts. Nocturnal insects such as cicadas and crickets will buzz and chirp," said Fox, who described the eclipse as "one of nature's most wondrous experiences."
NASA and some educational institutions are providing live Internet feeds of the eclipse on Aug. 21. NOVA will put together a television special about the day, "Eclipse Over America," that will air that evening at 9 p.m. on Georgia Public Broadcasting.
Ben DeMayo gave a talk about the upcoming eclipse at McIntosh Reserve Park on July 15. He explained some of the physics of the phenomenon.
Upcoming events include a talk by Dr. Bobby Powell, UWG observatory director, at the Carnegie Library on Tuesday at 2:30 p.m. and a dedication ceremony for a postage stamp issued for the eclipse on Saturday at 10 a.m. at the Fernbank Science Center, 156 Heaton Park Drive, Atlanta.
The stamp – the first of its kind – has an image that changes by using the heat of a finger. The eclipse image transforms into an image of the moon then reverts to the eclipse image when it cools, according to U.S. Postal service spokesman Rick Badie.