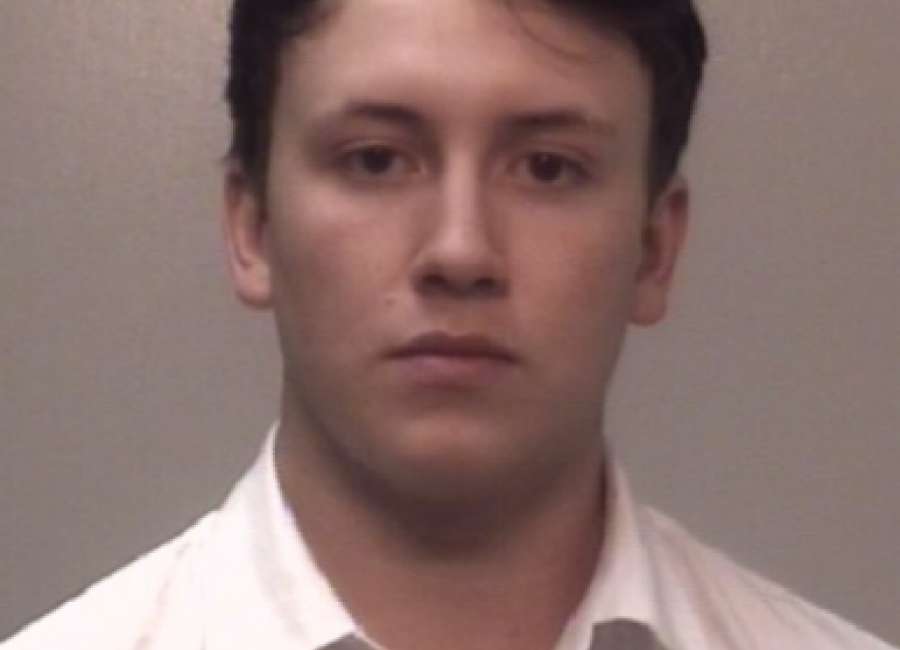 A year after killing his best friend and injuring another in a car crash, the driver was sentenced Tuesday.
In a non-negotiated plea, 19-year-old Charles Thomas Yates II pleaded guilty to vehicular homicide and serious injury by vehicle.
The crash occurred in August 2016 when Yates lost control of his 2013 Ford Mustang and ran off the roadway. His vehicle struck a pine tree before rotating and hitting a telephone pole where the car came to a rest, troopers said.
Passenger Eli Holland was riding in the back seat and was pronounced dead at the scene.  The front-seat passenger, Austin Ledbetter, was taken by ambulance to Atlanta Medical Center with minor injuries.
Assistant District Attorney Herb Cranford asked for 15 years, with a minimum of five years in confinement, citing the seriousness of the crime and the need for the sentence to serve as a deterrent.
According to the accident report, Yates was traveling around 90 mph at the time of the wreck, and a blood test taken hours after the crash revealed a blood alcohol level of .05.
In the end, Senior Judge Alan Keeble sentenced Yates to 12 years, with the first five to be served in prison. However, the five-year prison sentence was suspended upon Yates' completion of boot camp and a period of time to be served at a probation detention center.
Yates was also granted first-offender status by Keeble. As part of his probation, Yates will be required to complete 500 hours of community service work – 250 hours of which must be spent speaking to schools, churches and community groups about the impact of killing his best friend.
Cranford said the case was difficult due to the relationship of Yates and Holland.
"They were best friends since middle school, but the victim's family said they didn't want straight probation," Cranford said. "While I argued for a sentence that included more confinement, we're glad the victim's family has gotten a little bit of closure by resolving the criminal portion of this case."
****
Clay Neely: clay@newnan.com, @clayneely