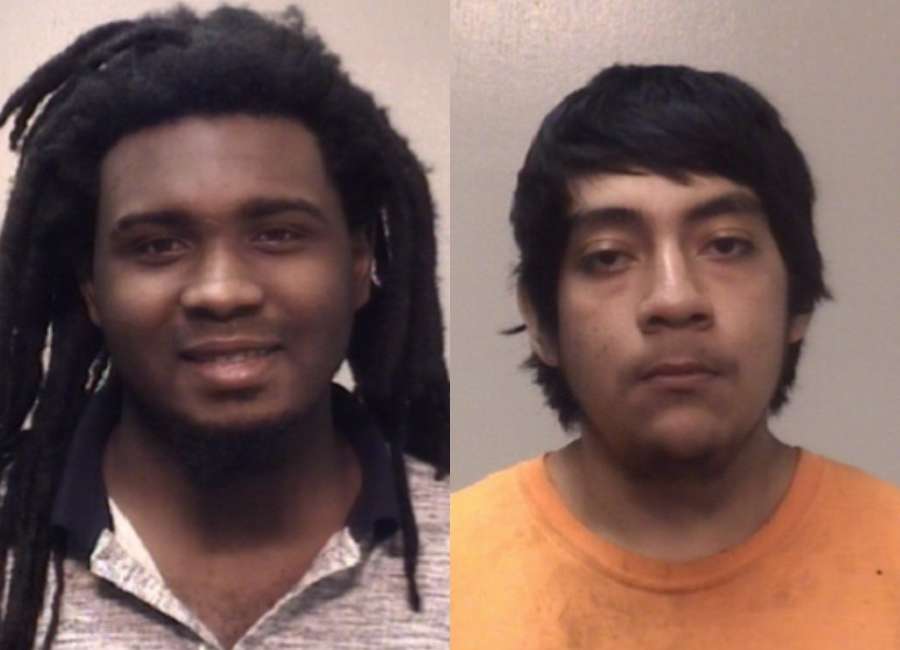 Routine traffic stops turned into felony charges for two Coweta drivers who chose to run from the law.

On Tuesday afternoon, Deputy Steven Mills discovered a driver was operating a car with a suspended license and attempted to pull the car over on Amlajack Blvd., according to Sgt. Jeff Bugg with the Coweta County Sheriff's Office.
The driver, identified as Kerrington Ledrake Davis, sped off and wound up on Interstate 85, heading north reaching speeds of 120 mph, Bugg said.
Davis left the interstate at Exit 51 where he turned on Hwy. 154 and headed towards Thomas Crossroads, reportedly running red lights and traveling in the opposite lane.
The case was briefly called off due to the dangerous driving conditions.
However, a deputy later spotted Davis on Bullsboro Drive and attempted to pull him over near the Newnan Pavilion parking lot.
Several attempts were made to disable Davis' car, but were unsuccessful due to heavy traffic and several drivers' failure to give right-of-way to pursuing deputies, Bugg said.
Davis allegedly performed a U-turn and struck a car before maneuvering back on I-85 North, where he reached speeds of over 125 mph before he voluntarily pulled over at the top of the ramp at Exit 51, Bugg said.
He was taken into custody without incident and charged with two counts of fleeing and attempting to elude police, speeding, reckless driving, suspended license, and one count of obstruction of officers and leaving the scene of an accident.
A few hours later, Deputy Darren Shirley made a traffic stop along the 300 block of Belk Road for a driver who had the wrong tag on his car.
As Shirley went to his cruiser to finish the citation, the driver, identified as Mark Anthony Antunez, reportedly sped off, turning onto Franklin Highway and driving in the wrong lane into head-on traffic.
When he attempted to pass another car on the right shoulder, he hit a ditch and culvert where his car because airborne and landed 30 yards away head-first, Bugg said. Antunez was ejected from the vehicle.
Coweta County Fire Rescue was called to the scene where they prepared Antunez to be flown to an Atlanta hospital. His condition is not known at this time.
Authorities said warrants will be taken out on Antunez for obstruction of officers, fleeing and attempting to elude police, running a stop sign, reckless driving and concealing the ID of a vehicle.
****
Clay Neely: clay@newnan.com, @clayneely