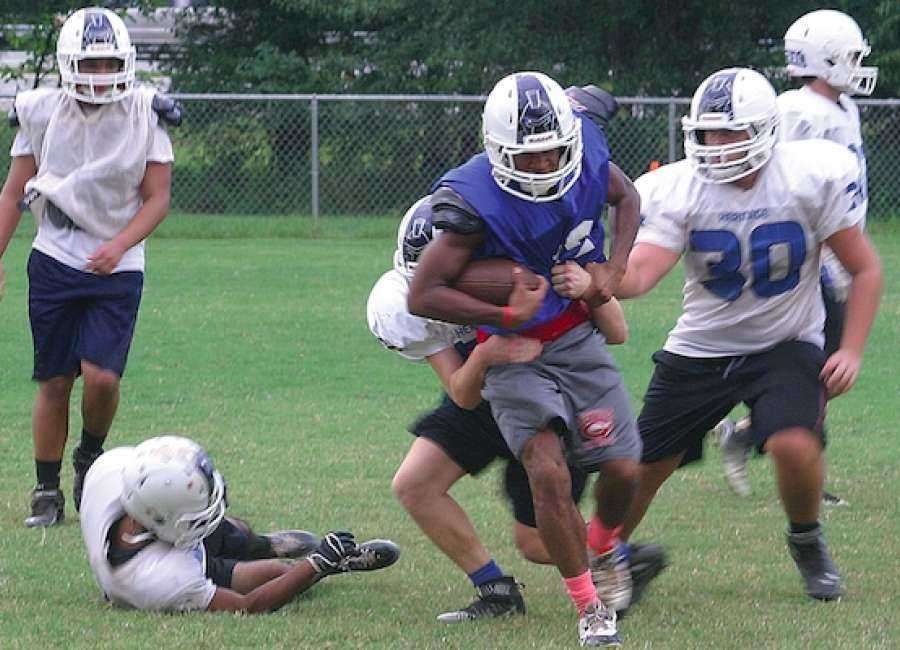 The Central Christian Crusaders football team took an 18-0 halftime lead and didn't look back, thumping Victory Baptist Academy 46-12 Friday night in non-region action in their home and season opener.
Central starts the season 1-0.
"We played a good game and our defense was solid and physical," said second-year Crusaders head coach Joey Farlow. "We still have to clean up a few things, but I'm pleased with the guys' overall effort."
The Crusaders — the only home team in town Friday — had several players give strong effort all night long. Marcellus Giles had a touchdown run and a TD reception and Avery Staples had a 60-yard TD run up the middle of the field. Quarterback Riley Byers threw two TD passes and ran for two more scores and back Evan Castaneda also had a TD run.
Defensively, Alex Nugent had three sacks and A.J. Whiteside tallied two sacks to lead a defense which also had two goal-line stands Friday, stopping Victory from scoring.
"It's great when you can just get one goal-line stand, but to get two is outstanding," Farlow said. "The guys showed mental toughness and grit to do that. I was very happy to see that."
Central gets back in action at 7:30 p.m. Friday, hosting Rock Springs Academy in non-region play.