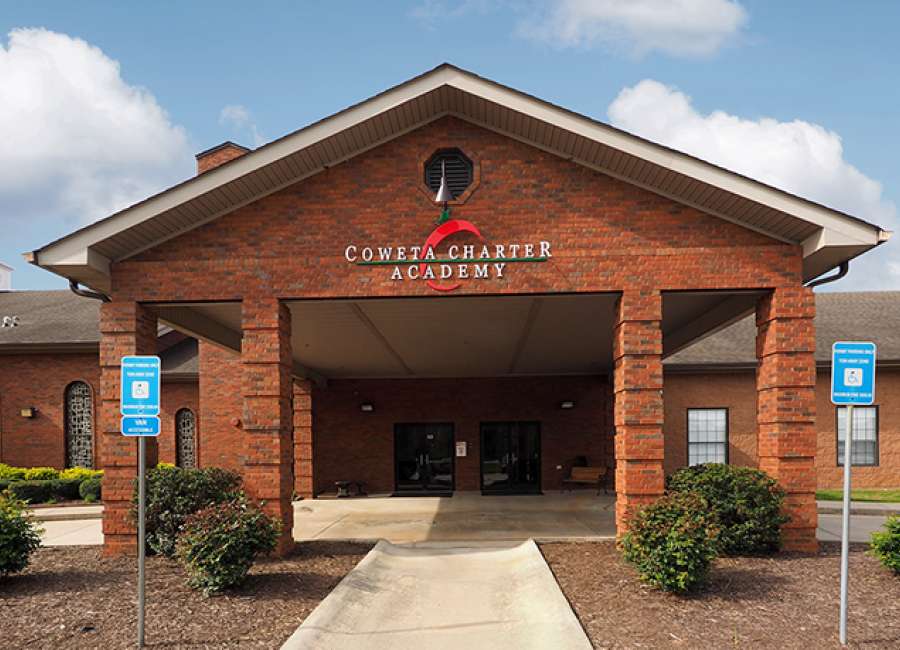 Charter schools are challenged with doing more with less funding. One indicator of success for a charter school is its academic performance compared to the local school system.

The elementary school at Coweta Charter Academy at Senoia (CCAS) out-performed the local school system in all eight testing categories. The CCAS middle school also out-performed the local school system in language arts and is making progress in math.
"Last year, we implemented an innovative program called Thinking Maps," said CCAS principal Gene Dunn. "This strategy provides a new tool for students to reach higher levels of critical and creative thinking. Throughout the year, our students were taught how to really think through issues and problems instead of just relying on a computer to look up an answer. Their hard work is evidenced by the tremendous results they achieved on the Georgia Milestones Assessment System."
Thinking Maps are linked to eight specific thought processes to help students and teachers visualize their thinking and learn techniques that are essential to 21st Century educational standards. Teachers completed training on all eight Thinking Maps and are currently implementing them in the classroom.
CCAS is also working toward STEAM certification. STEAM is the integration of science, technology, engineering, and mathematics infused with meaningful arts integration. STEAM utilizes the arts as a vehicle for demonstrating what has been learned, while increasing creativity and teaching habits-of-mind that can be applied to any subject.
Coweta Charter Academy is part of the Charter Schools USA Inc. (CSUSA) family of schools. The school is governed by the Georgia Charter Educational Foundation which consists of local community leaders: Taasha Blevins, Ernest Taylor, Scott McGinnis, Maurice Grover, Suzie Lenning and Sandy Mosher.
CSUSA, the first education management company to receive corporation system-wide accreditation through AdvancED is one of the nation's leading charter school management companies. CSUSA currently manages 84 schools in eight states serving more than 75,000 students in kindergarten through 12th grade. It currently manages two schools in Georgia: Coweta Charter Academy and Cherokee Charter Academy.
CSUSA's innovative educational advantages include advanced technology, meaningful parental involvement, student uniforms, consistent and fairly-enforced discipline policies, highly qualified and motivated staff, community focus, integrated character education and high academic growth and performance.
Enrollment for Coweta Charter Academy is underway. Those interested may apply online at www.cowetacharter.org. For more information, call 770-599-0228.