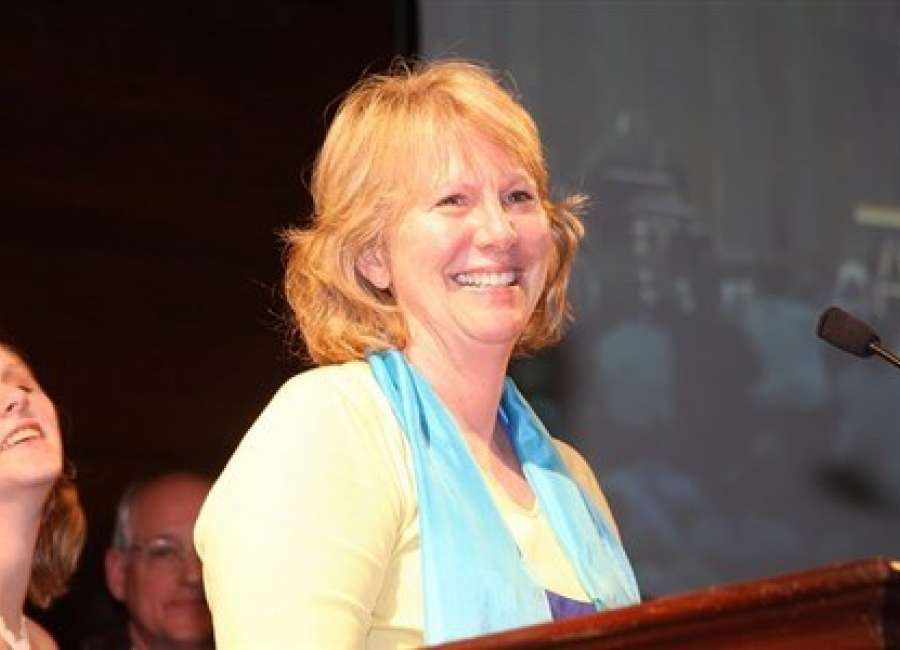 Sue Haupert-Johnson, bishop of the North Georgia Conference of the United Methodist Church, will be at Newnan Chapel United Methodist Church on Sunday in a service that will involve several local clergy.
Haupert-Johnson, who is the North Georgia Conference's first female bishop, will preach at the 10 a.m. service on Sunday. Newnan Chapel is one of Coweta County's most historic African-American churches, and the congregation meets in Newnan's oldest house of worship.
Susan Landry, who was appointed earlier this year as the new district superintendent for the LaGrange District, will be taking part in the service. Pastors from the Coweta Connection Group will be taking part, as well.
"We are excited about this wonderful, blessed occasion because Bishop Sue is our first female bishop – and this is the first time that a North Georgia bishop will preach at Newnan Chapel," said Terri Lemons, pastor of the church.
"Our dance ministry will participate in the worship service, along with the gospel choir," Lemons said.
In addition to Haupert-Johnson, Landry and Lemons, participating clergy will include Maria Bowers, First United Methodist Church, Newnan; Michael Cain, Mt. Olive United Methodist Church; and Kathy Broadwater, Lovejoy United Methodist Church.
While Haupert-Johnson is in the area, she will participate in Landry's installation service as district superintendent. That service will be held at First United Methodist Church in LaGrange on Sunday at 3 p.m.
Haupert-Johnson, 54, came to Georgia after ministry in Florida. She assumed her duties on Sept. 1 last year.
She earned a Bachelor of Science in business administration from the University of Florida, a law degree from the University of Florida College of Law and a Master of Divinity from Candler School of Theology at Emory University.
She was a federal law clerk and a litigator with the Tampa law firm of Carlton, Fields before entering the ministry.
After graduating summa cum laude from Candler, Haupert-Johnson was ordained a deacon in the Florida Annual Conference in 1996 and an elder in 1998. She served in several pastoral roles and was a district superintendent in Florida until she was appointed to the bishop's post.
Haupert-Johnson and her husband, Allen Johnson, have a daughter, Samantha. The bishop enjoys NCAA football and basketball, all things Broadway, reading, movies, yoga and running.