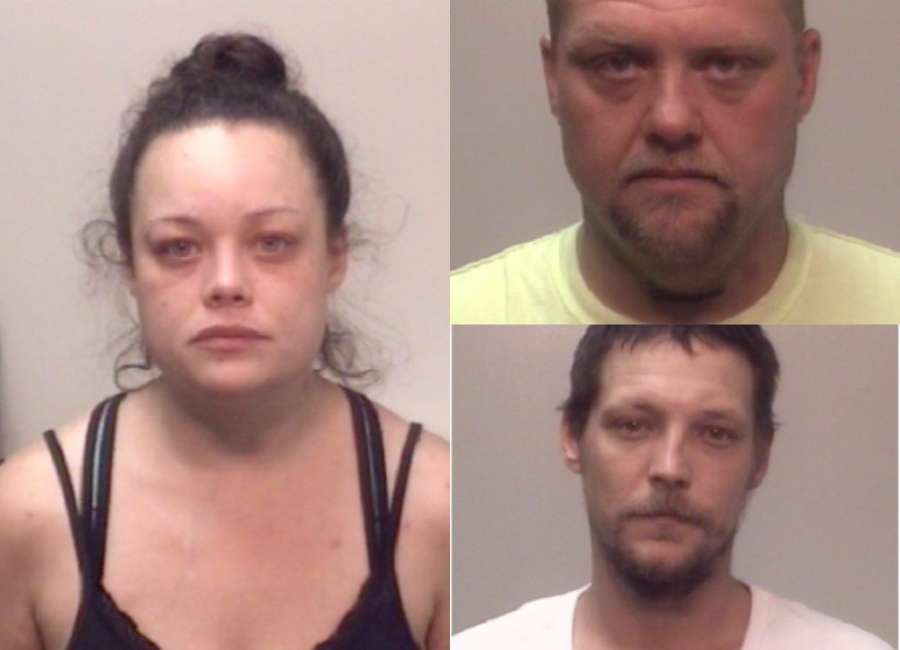 Neighbors tired of the traffic at the home of a suspected drug dealer got some relief on Wednesday.
After receiving complaints from neighbors, authorities with the Coweta County Sheriff's Office placed surveillance on the home at 5820 North Highway 29. Investigators stopped a man seen leaving the residence for a traffic citation.
Charles Michael Thompson was pulled over on Tommy Lee Cook Road where investigators found two grams of methamphetamine in his front pocket along with 10 grams of marijuana in the car, according to Chief Deputy James Yarbrough with the Coweta County Sheriff's Office.
Thompson, 28, was also charged with driving on a suspended license and was taken to Coweta County Jail.
Surveillance of the house continued, and soon the resident, identified as Brian Keith Johnson, was spotted leaving by car.
When authorities attempted to pull Johnson over, he allegedly threw a cigarette pack out of the car that contained 15 grams of meth and 3 grams of marijuana.
With his consent, investigators searched his property where they found two additional grams of meth along with assorted baggies and scales.
Back inside the home, Samantha Jo McMichael allegedly attempted to hide a pipe, a gram of meth, a small amount of marijuana and crushed pills believed to be Xanax, Yarbrough said.
Johnson, 34, was charged with possession of narcotics with intent to distribute, marijuana possession and failure to maintain lane. McMichael, 31, was charged with marijuana possession and narcotics possession.  
****
Clay Neely: clay@newnan.com, @clayneely