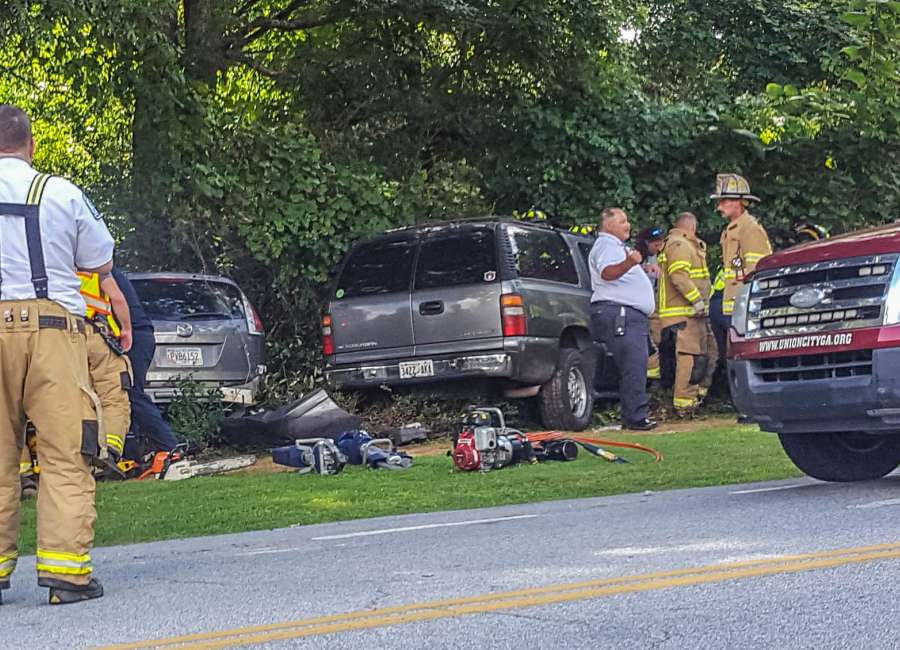 A Newnan teen is lucky to be alive after a two-car crash sent two people to the hospital.

The wreck occurred just after 5 p.m. Thursday when the driver of a Mazda5 allegedly ran the stop sign at the intersection of Country Club Road and Hwy. 70 and was struck by a Chevrolet Suburban traveling north, according to Trooper Ross Buchan with the Georgia State Patrol.
The driver of the Mazda5, identified as Brandon Clark of Newnan, was allegedly struck directly in the driver's side door by the Suburban.
Clark, 18, was conscious and alert before being transported by ambulance to Atlanta Medical Center, Buchan said.
The 53-year-old driver of the Chevrolet Suburban was transported to Piedmont Newnan Hospital to be evaluated for non-life threatening injuries. Both cars contained only one occupant. Roscoe Road was temporarily closed during the investigation.
Clark told troopers his foot slipped off the brake while approaching the stop sign, but nearby witnesses reported Clark appeared to be distracted at the time, Buchan said.
Clark will be cited for failure to stop at a stop sign.
****
Clay Neely: clay@newnan.com, @clayneely