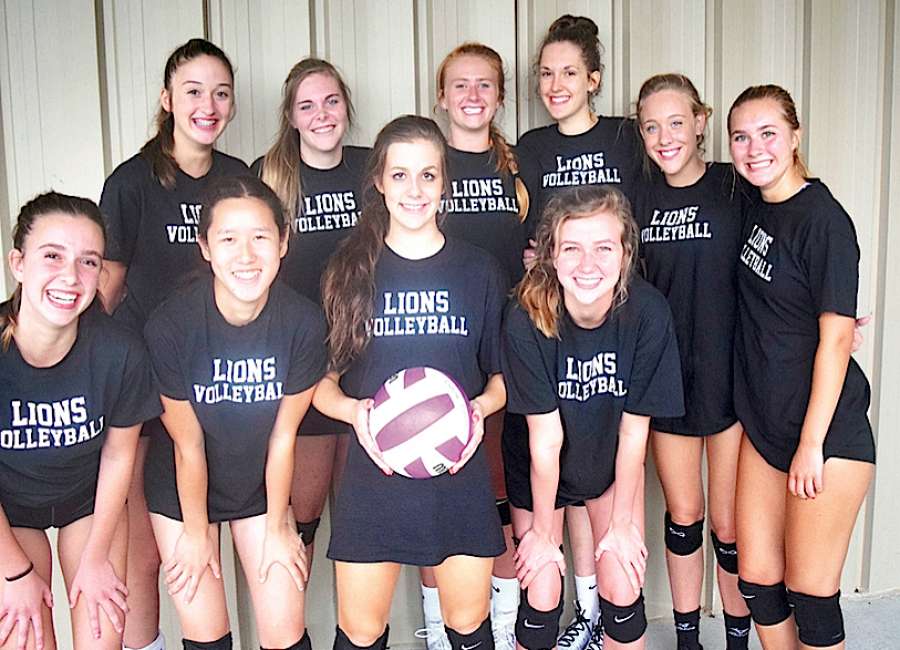 The 2017 volleyball season for Trinity Christian's Lady Lions will be an interesting dichotomy – the team will have to balance defending another GISA state championship with having to learn how to play with each other along the way.

The Lady Lions are familiar with being defending champions. They went 25-6 last season and defeated county and region rival Heritage in five sets in the state finals to win their fifth state title in the last six years. But the 2017 Trinity Christian volleyball team will not be the most tenured defending champion in recent team history.
"To be honest, there's only one player on this year's team – Morgan Lane – who is a holdover from the bulk of the championship teams," said Lady Lions head coach Joe Herrera. "This team has several players who haven't been through a title run prior to last year. It's going to be a very interesting season, to say the least."
The Lady Lions will head into 2017 without two of their most prolific players in graduated seniors Cheyenne Hayes and Regan Lohlein. Both girls were responsible for a tremendous amount of Lady Lions wins through the years, and they both won three state championships in four years of varsity play.
The question for the 2017 Lady Lions is how do you defend a title with several new faces?
"We have to learn to mesh together and play as a team," said rising junior outside hitter Ava Taylor. "It starts with playing scrimmages against other teams, like we've done against East Coweta, so we can understand where we need to be on the court."
"At this point, we have to learn to trust each other," said Lane, a rising senior who is slated to replace Lohlein as the team's primary setter. "In years past, we've had a more veteran team. Now we're a bit younger than we have been, but we've got to play as a strong unit and try to defend this title. I believe we can have another strong season."
Rising sophomores Savannah Poling and Stevee Kirkland are in the same shoes Hayes and Lohlein were in four years ago – freshmen on the varsity who now have to defend their first state titles. Both Kirkland and Poling look forward to the challenge of being defending champs.
"I'm thankful for the opportunity to be on this team and compete for state titles each year. That's pretty awesome," Kirkland said. "We just have to continue to get better after each match."
"For me, the goal is to keep winning. Losing isn't an option at all," said Poling, who along with Taylor should be a primary hitter. "I'm really not a fan of losing matches. I'm very competitive and I know my teammates want to win as well. We have that competitive drive all the time."