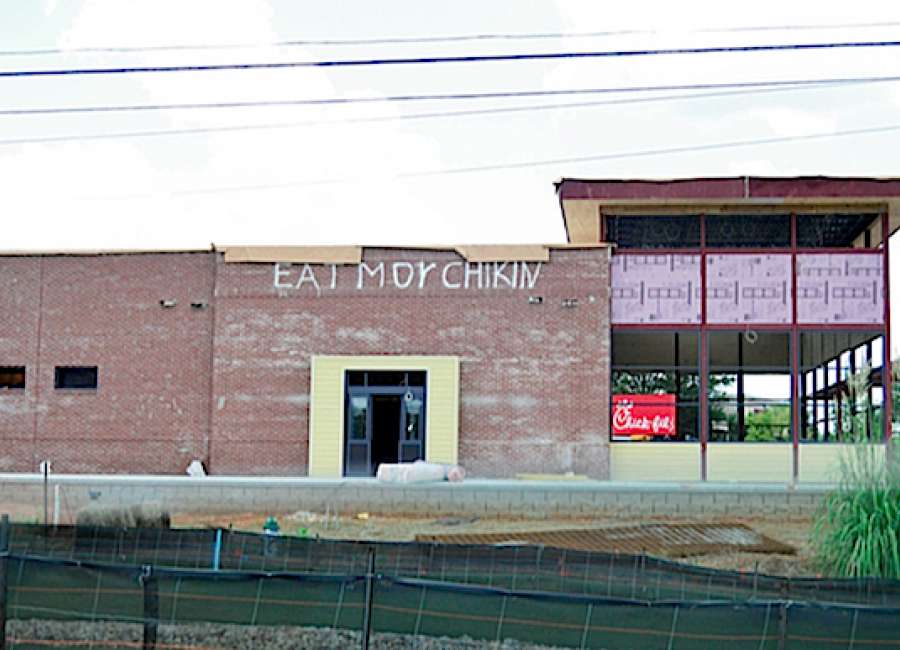 Newnan's temporary Chick-fil-A restaurant, which took the place of the now-demolished Dwarf House, is scheduled to close tonight and will not reopen. 

According to representatives, locals will have to do without the popular chicken-focused menu – at least the limited list of items sold at the particular downtown location – until the new restaurant, Truett's Chick-fil-A, is completed Aug. 31. 
"The temporary restaurant has to be closed in order to complete the new one," offered a Chick-fil-A employee. The staffer explained that the project is "finishing up" and is expected to be done on or before the originally projected completion date.   
The Chick-fil-A Dwarf House was demolished just over three months ago, and despite continuous construction and a hot, busy summer, the popular restaurant has continued to serve locals. The shipping container-like eatery has been fully staffed and able to offer a limited menu since April, complete with two temporary drive-thru lanes and a host of servers. 
"Things have continued on very well," said another employee stationed at the makeshift drive-thru window. "And we are all very excited about the new restaurant being completed."