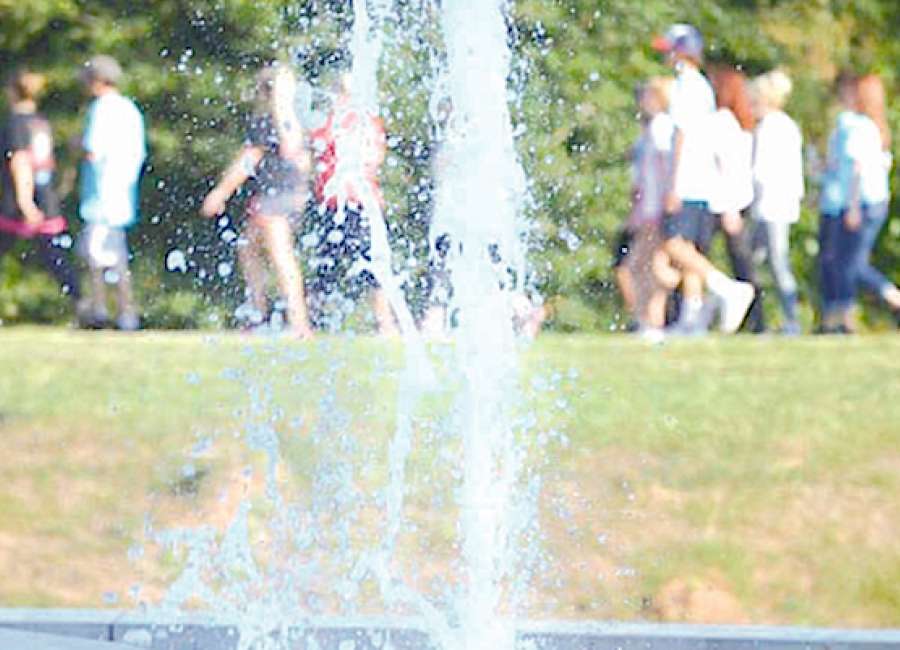 The Coweta chapter of SPAN-GA, a nonprofit organization that aids in the awareness and prevention of suicide in addition to providing support and resources for those who have lost a loved one, will offer the local community two opportunities to show support.

The fundraising events, to be held July 23 at Panda Express and Aug. 1 at Jersey Mike's Subs, will benefit the local charity and provide for the upcoming Newnan walk. 
"Both fundraising events will donate a portion of sales to SPAN-GA and the Coweta County Suicide Prevention and Awareness Walk," said SPAN-GA board member and Coweta walk organizer Tracie Hicks. 
Hicks will be available briefly at both events to offer resources and further information to the public. 
Panda Express, located at 1015 Bullsboro Drive in Newnan, will donate 20 percent of food sales from in-store, drive-thru and online customers who provide a printed flyer or promotional code. Patrons may also verify participation by providing an image of the flyer via a smartphone or other device.  
"This is our fifth fundraising event at Panda Express in Newnan," Hicks explained. "The event will be all day Sunday from 11 a.m.- 10 p.m. I will be available to talk about SPAN and what we do beginning at 12:30 p.m."
A second fundraiser will be offered at Jersey Mike's Subs, located at 90 Glenda Trace in Newnan on Aug. 1 from 10 a.m.-9 p.m. The sandwich shop does not require a flyer to participate, according to Hicks, simply mention the organization and the eatery will donate 20 percent of the sale to SPAN-GA. 
The seventh annual Coweta County Suicide Prevention and Awareness Walk serves as the main fundraiser for the local chapter of SPAN-GA and includes a 5K walk/run and access to a survivor area in a nearby pavilion. The 2017 walk is scheduled to take place Sept. 23 and begins at 8:30 a.m. 
Funding allows the organization to provide support meetings, camps and workshops for survivors and families. The organization also uses grants from the Georgia Department of Behavioral Health and Developmental Disabilities to offer programs in Georgia communities. Support services, however, are funded entirely by public donations and fundraising, and are served by community volunteers.  
With donations and sponsorships, SPAN-GA has created a program aimed at the prevention of suicide, and, more specifically, intervention. The training includes three steps that "anyone can learn" to help prevent suicide. 
QPR, or "Question, Persuade, Refer" training will be offered by the local chapter of SPAN-GA to any business, hospital, recreational or educational center at no cost to the facility choosing to provide the resource to the public.
The program instructs organizations, churches, local businessmen and women and any other group in the community to recognize the warning signs of a suicide crisis and how to question, persuade and refer someone to help. 
"One of the most important things that SPAN-GA decided to do in 2016 was to get our certification and to start promoting QPR," said president of SPAN-GA Sheri McGuinness. She noted that Hicks and several other local representatives are now certified to offer QPR training.
According to Hicks, the organization plans to offer a large, community-wide QPR training opportunity to the public. 
"We are continuing to add fundraisers, walk-related activities, and QPR training sessions in Coweta County in addition to the annual walk," Hicks said. 
Register for the upcoming Coweta County Suicide Awareness and Prevention Walk at www.cowetawalk.dojiggy.com. For more information on SPAN-GA, QPR Training and suicide-prevention-and-awareness programs in Coweta, visit www.span-ga.org or find SPAN-GA on Facebook at www.facebook.com/coweta.suicid... . Hicks can be contacted at traciehicks@yahoo.com .
If you, or someone you know, is contemplating suicide, call the Georgia Crisis & Access Line at 1-800-715-4225.