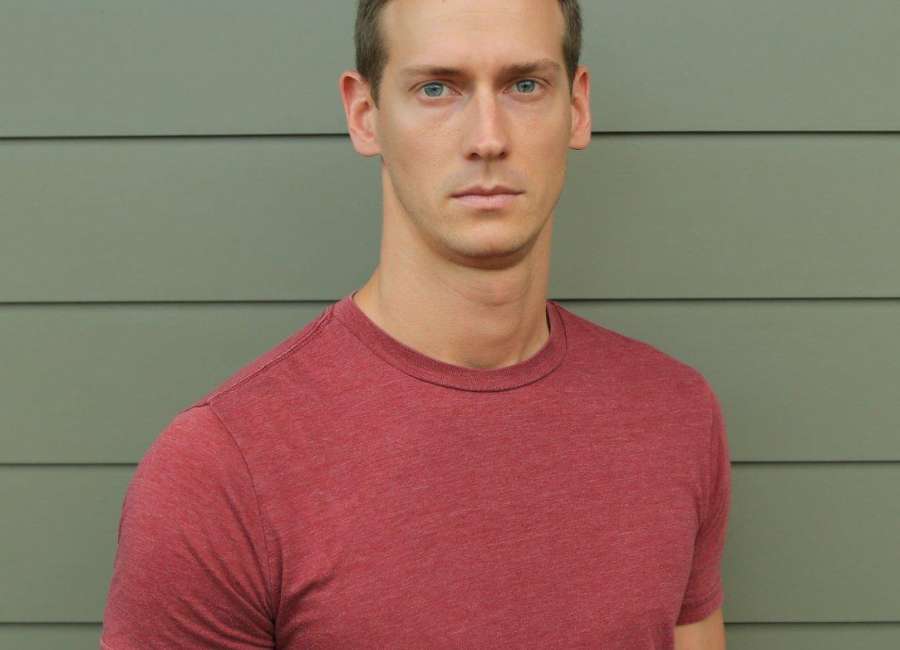 The stuntman who suffered a fatal injury at Raleigh Studios in Senoia barely missed the safety cushion that was in place to break his fall, instead hitting the concrete floor 22 feet below.
John Bernecker, 33, was filming a scene for "The Walking Dead" when he fell from a balcony. He was taken by helicopter ambulance to Atlanta Medical Center. The accident occurred shortly after 1 p.m.
According to Coweta County Coroner Richard Hawk, Bernecker was pronounced brain dead Wednesday evening. The cause of death was blunt-force trauma.
TMZ reported that second assistant director Matthew Goodwin, who placed the call to Coweta 911, said that Bernecker missed a safety cushion "just by inches" and tried to stop his fall by grabbing onto a railing with both hands.
Bernecker and actor Austin Amelio, who plays Negan's henchman "Dwight," were shooting a scene, which called for Bernecker to fall from a balcony to the ground. A safety cushion was in place below the balcony.
"I have no words," Amelio tweeted Friday. "My heart is absolutely broken for John Bernecker."
Amelio told investigators with the Coweta County Sheriff's Office that Bernecker told him he had never done that high of a fall before. He said that Bernecker "seemed a little nervous."
However, Bernecker gave a thumb's up before filming began.
Bernecker, who was from New Orleans according to his Facebook page, has a long list of credits as a stuntman, including recent films, "Get Out," "Logan" and "Fantastic Four," as well as "Goosebumps" and "22 Jump Street."
Jordan Peele, director of "Get Out," tweeted that Bernecker was "so nice, so cool and great at his job."
A YouTube video of his stunt clips can be viewed at https://www.youtube.com/watch?v=dYDn1u5uT8E
Production has been halted following the accident. A publicist for "The Walking Dead" did not respond to a request for information regarding the length of the production shutdown.
The U.S. Occupational Health and Safety Administration is investigating, as is actor's union SAG-AFTRA.
Though stunt work can be dangerous, deaths are uncommon. Deadline Hollywood reported that Bernecker's death is believed to be the first stunt performer death in more than 17 years. Falls are particularly dangerous for stunt performers.
According to Deadline Hollywood, stuntman Brady Michaels was killed in Arizona in 2000 while filming the UPN reality show "I Dare You." He fell from a stationary train during rehearsals and struck his head on a rock.
In 1996, Paul Dallas was killed on the set of the television series "L.A. Heat." According to Deadline Hollywood, he fell 57 feet and landed on the airbag that was supposed to break his fall but was ejected backward and hit his head on a metal railing. Stuntwoman Sonja Davis died in 1994 after partially missing a safety cushion on the set of the film "A Vampire in Brooklyn" and striking her head on the pavement.
In 1990, stuntman Jay C. Currin was killed in a 60-foot jump from Malibu cliffs during the filming of "Bikini Island," according to Deadline Hollywood. He landed on the edge of an airbag and was thrown into rocks along the beach.
In 2015, the L.A. Times released a report on film set accidents and deaths from 1990 to 2014. The vast majority of fatalities involved set crew and other employees, not actors or stunt performers.
It's the second filming set death in Georgia in the past few years. In 2014, Sarah Jones, a crew member on the Gregg Allman biography "Midnight Rider" was killed when a train slammed into a film crew.
A scene was being filmed on the railroad tracks even though CSX Transportation had denied permission to film. The film's director, Randall Miller, pleaded guilty to involuntary manslaughter and criminal trespass and spent a year in jail, according to The Associated Press. The movie was never finished.
A lawsuit filed against the railroad by Jones' parents is currently being tried in Savannah. The suit says that CSX shares blame with the production managers, who never told the crew members that they didn't have permission to film on the railroad tracks. According to the AP, the suit says that the railroad should have taken safety precautions to slow the train before the crash.