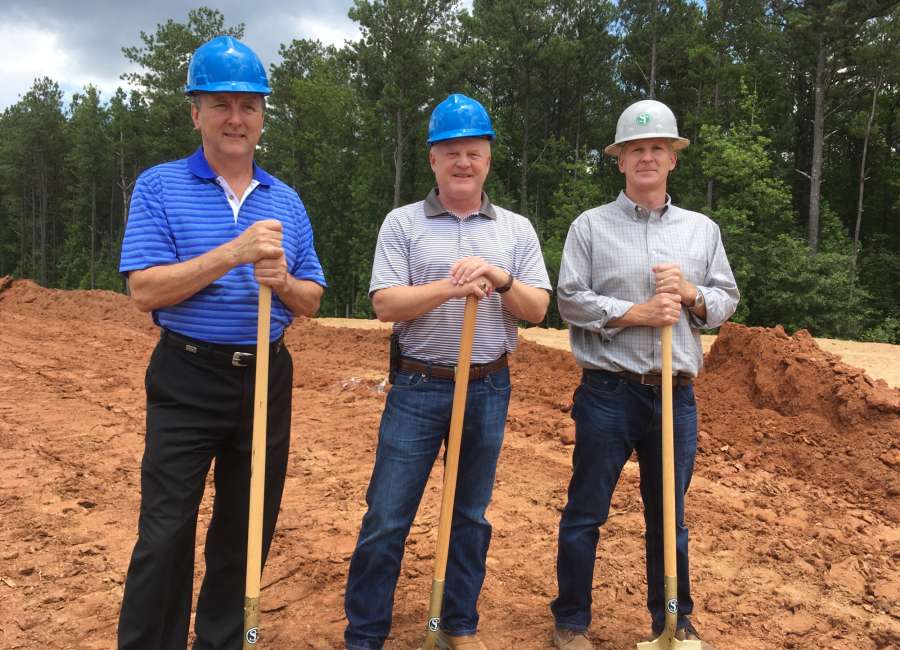 Thursday the Parkside Development Group held a groundbreaking ceremony for the second medical office building in its Newnan Professional Center across the street from Piedmont Newnan Hospital. 
This 40,000-square-foot building is expected to be completed in the first quarter of 2018, and there is currently space available. Parkside is leading this project in partnership with South-Tree Enterprises and Quantum Commercial Real Estate. 
Pictured are the partners in Parkside, from left to right, Paul Schwinne; a Quantum broker, David A. Strickland, an associate Quantum broker; and Chuck Ogletree, president of South-Tree Enterprises, LLC.