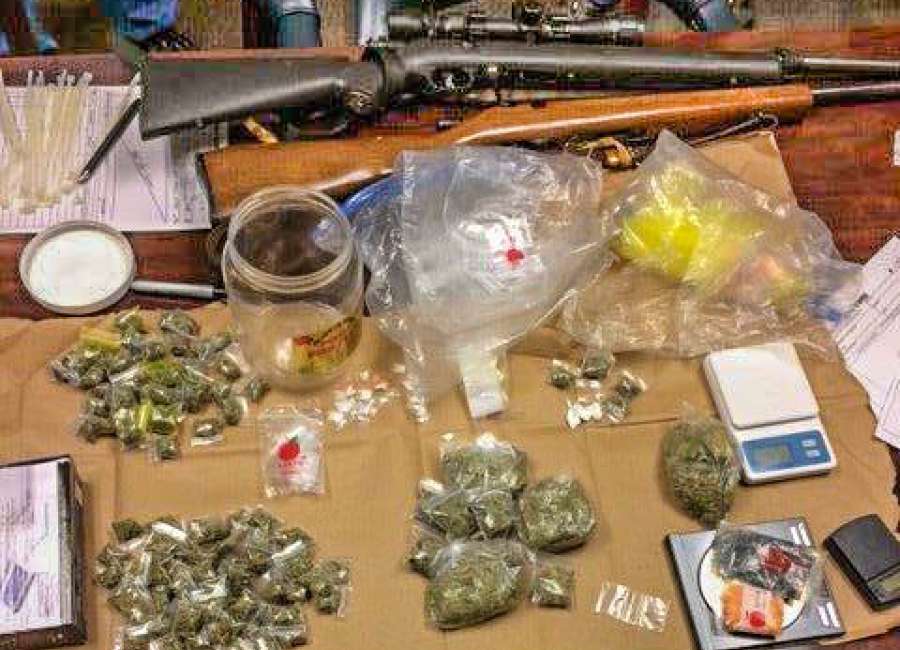 A 39-year-old woman on probation for selling cocaine was arrested after narcotics and weapons were found during a routine compliance check, authorities said.
Harriet Stanley Person was arrested and charged with possession of cocaine, possession of marijuana with intent to distribute, possession of a firearm by a convicted felon and probation violation.
After receiving information that Person was allegedly keeping a large amount of drugs in her home on Arnco Fourth Street, a probation officer performed a routine drop-in and found some of the drugs in plain sight, according to Chief Deputy James Yarbrough with the Coweta County Sheriff's Office.
A search warrant was acquired and a further search of the home uncovered 107 bags of marijuana packaged for resale along with 35 bags of cocaine, two bolt-action rifles and an assortment of scales and drug paraphernalia, Yarbrough said. 
On June 28, Person was taken to Coweta County Jail where her felony probation was revoked, authorities said.
Person was on probation after a 2014 conviction for possession of cocaine with intent to distribute. In a negotiated plea, Person was sentenced to five years probation and a $2,000 fine.  
****
Clay Neely: clay@newnan.com, @clayneely