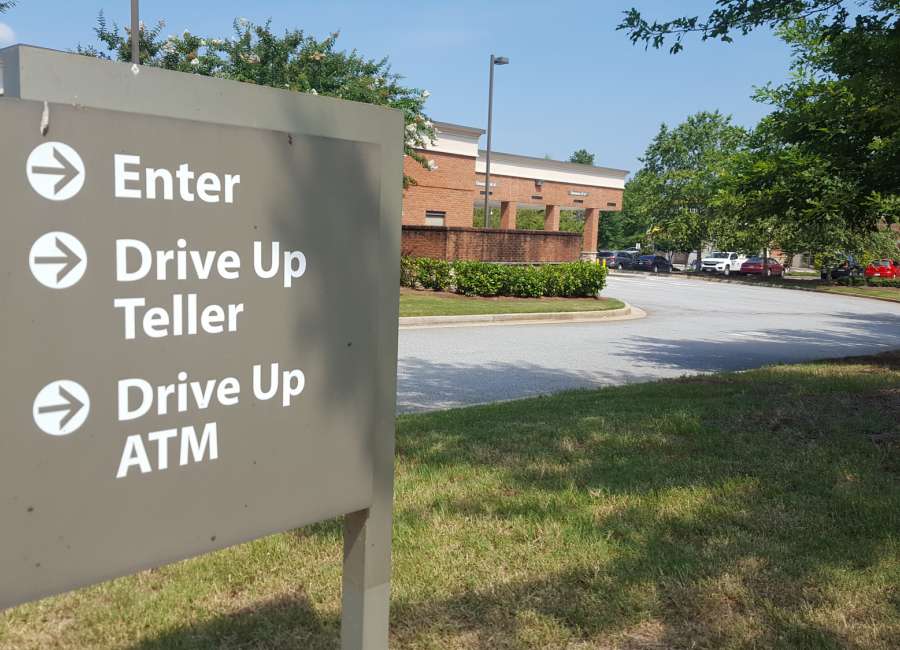 Investigators are on the lookout for two suspects believed to have been involved with an attempted robbery at a local ATM Friday morning.
According to the victim, a man wearing a white T-shirt over his face approached her around 6:15 while she was attempting to retrieve money from the drive-thru ATM of Wells Fargo at 1725 Newnan Crossing Blvd.
The victim noticed a large handgun was being pointed at her, and the suspect told her to "give him everything she had," according to Detective Sgt. David Schrepfer with The Newnan Police Department's.
After telling the suspect that she would comply, the victim felt her car shake and noticed another man attempting to get into her car from the passenger side, Schrepfer said.
The victim then screamed for help, and hit the gas pedal of her car. A nearby McDonald's employee heard the screaming and began to yell at the suspects, who both fled the area in different directions, police said.
The employee told police he saw one suspect get into a tan or brown Ford SUV and the car was last spotted on Interstate 85, heading south.
No money was taken from the victim and no shots were fired, Schrepfer said.
Police believe the suspects may have ties to Troup County as the brown SUV was reported stolen in an early Friday morning carjacking in the Troup area. Investigators are currently working to retrieve camera footage from Wells Fargo, McDonald's and Kroger.
Reports of a similar robbery of the ATM of the Wells Fargo's Bullsboro Drive location this morning were confirmed by the Coweta County Sheriff's Office. 
Details will be added as they become available.
****
Clay Neely: clay@newnan.com, @clayneely