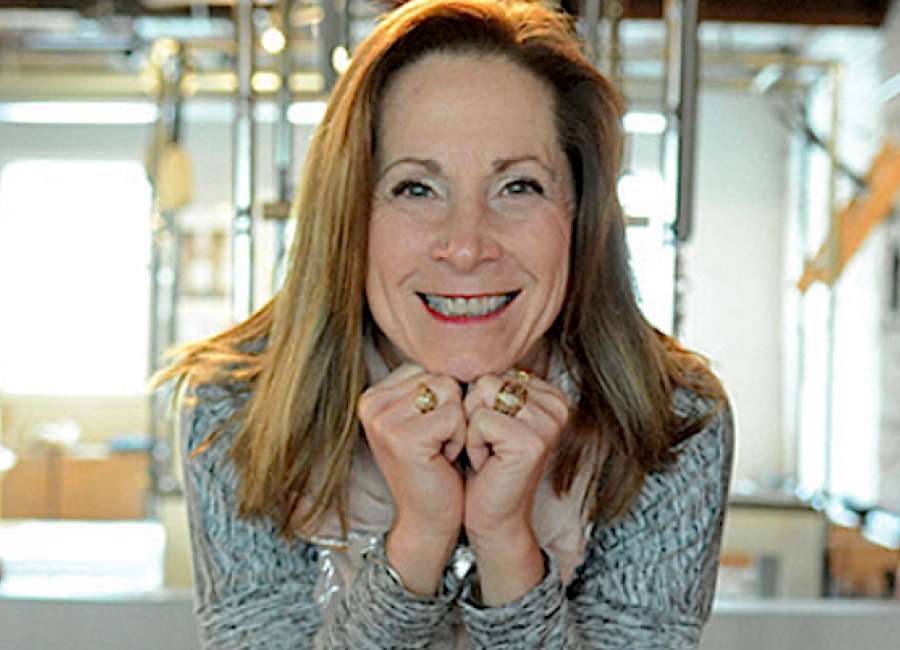 The human body, as pilates instructor Mary Ann Briggs is fond of saying, is meant to move. 
Briggs has been helping clients move their bodies, by way of pilates, in her downtown Newnan studio for more than 12 years. The Pilates Loft of Newnan was opened in 2006 and is the only pilates-centered facility in the city. 
Despite the "yoga-ish" strength training practice having been introduced to the U.S. in 1926, Briggs said pilates remains obscure to a large majority in the area. 
"Pilates can be a frightening word to children, men, even athletes," Briggs noted. 
Large machines lining the walls of the loft space appear intimidating to those wandering into the studio for the first time, and the practice itself is often ill-defined. 
"Matwork is the foundation of pilates," Briggs explained, adding that many potential and first-time clients see the mats on the floor in the studio and think, "yoga." 
"Much of the Joseph Pilates philosophy behind pilates can be interpreted as Middle Eastern-based, but his principals are more deeply rooted in precision and repetition," Briggs said. "The biggest difference is that pilates involves a constant, fluid motion, like a unique dance."
The motions, Briggs explained, include stretches and strength-building movements that are less meditative and introspective than the practice of yoga and not as dependent on specific muscle contractions as typical weight- and strength-training exercises. The machines often found in a typical pilates studio aid in the effectiveness of several pilates movements and include additional resistance for the user. 
The outcome of regular pilates practice, according to Briggs, is a strong, lean, balanced and flexible body. 
"Pilates is about building long, lean muscle and changing not only the overall shape, but the performance of the body," Briggs said. "These exercises can be used therapeutically — to strengthen muscles weakened by age and wear and tear. They can also be used to manage pain and to create balance by evenly developing muscles throughout the body."
Briggs said she began the practice seriously after the birth of her son, who is now 18. She was once part of what she describes as "corporate America," with a career in marketing and a fast-paced business life that included continuous travel and high levels of stress. 
"After my son, I didn't want to return to that life," Briggs said. "I was looking for a way to spend more time with him and to lead a less stressful life." The local instructor added that developing a stronger, leaner body was also a priority.
Briggs began practicing pilates regularly in her then-hometown of Cape Cod, Mass., and was encouraged by her instructor to become a teacher herself. 
"I kind of fell into being an instructor," Briggs explained. "I ended up in New York, studying with Brett Howard, and I eventually met Lolita San Miguel, a pilates elder who studied with Joseph Pilates."
Briggs came to Newnan in 2006 and opened her studio in a business space of Newnan Loft Apartments, where her practice has remained. 
Many locals remember a fire that devastated Briggs' business in 2015. The fire, which was later determined to be arson, destroyed much of the studio equipment, and what remained was damaged by the sprinkler system.
"I could have packed up and left after that and just said, 'Forget it,'" Briggs said. "But instead I rebuilt and in the end it just made me stronger as a person and as a teacher."   
These days, the instructor added, her clients range in age from 12 to 84 years old, and use pilates therapeutically to develop balance, to recover after injury, and simply to change the shape of their bodies. 
"Equestrians come to strengthen their bodies in order to ride better, improve posture in the saddle and recover more quickly after a fall," Briggs said. "Athletes come to improve flexibility and agility."
Briggs emphasized that pilates, though it can be used as part of a regular fitness routine, offers limited cardiovascular exercise and is not recommended for weight loss. The instructor noted that many advanced clients are capable of raising the heart rate significantly, but the practice was not specifically intended to be used as a primary cardio workout. 
"It will, however, change the shape of your body," Briggs said. "Clients have said to me that when they began to do pilates they wore a size 10, for example, and though they report losing only a pound or two, they now wear a size 6." 
Briggs is one of three instructors at the Pilates Loft of Newnan, and the business is somewhat of a family affair. Susan Babcock is Briggs' sister, and began teaching at the local pilates studio in 2014. 
Emily Weiss began practicing pilates while dancing in college. Weiss met Briggs during this time and practiced under her instruction for several years. She has recently completed her own teaching certification and has joined The Pilates Loft of Newnan as an instructor.