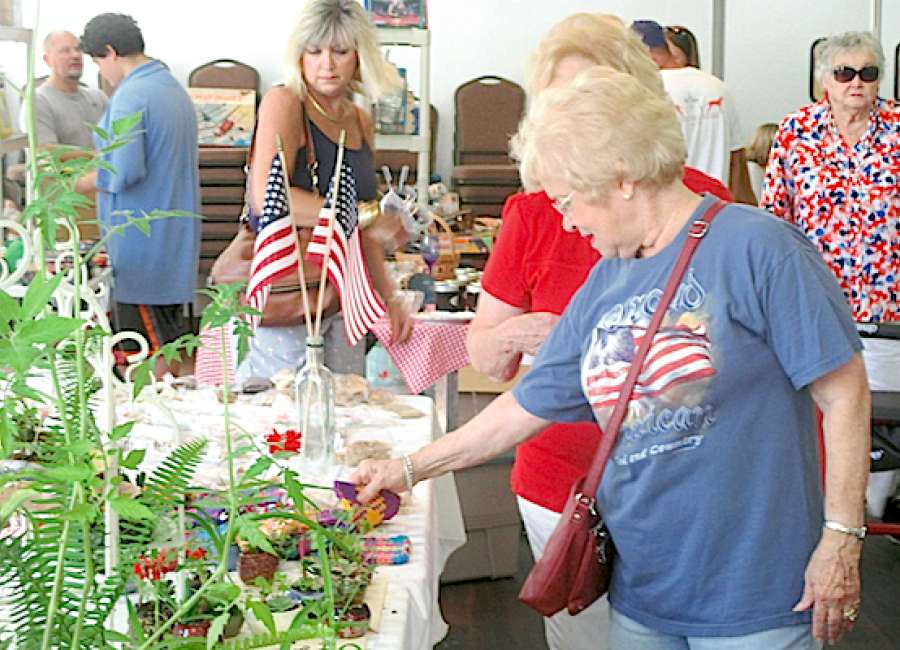 America celebrated a birthday recently, and Coweta churches blended a bit of patriotism into their services.

At Central Baptist Church in downtown Newnan, the theme on July 2 was "Blending Patriotism and Faith." Dr. Winford L. Hendrix, the church's transition pastor, brought a message that reminded the congregation of the dream of freedom in the hearts and minds of the nation's founders and of the ultimate gift of freedom from God.
Many churches featured patriotic music in their services. Pianist Gloria Dugger played songs with a patriotic motif for the July 2 service at Haralson United Methodist Church.
At Providence Baptist Church on Providence Church road, there was a patriotic service, communion and baptism on July 2. The Providence Choir sang "God Bless America," and the Praise Team sang "Glory, Glory, Hallelujah" and"God Bless the USA." Bridget Benton also presented special music.
The congregation pledged allegiance to the United States flag and the Christian flag. Congregational hymns included "God of Our Father," "We Utter Our Cry" and "In His Time." 
East Newnan Baptist Church brought back its Living Flag event on July 1. The church staged the patriotic program in 2014 and 2015 but took a hiatus last summer.
A cookout, games and music by Won By Faith preceded the musical flag program.
On America's 241st birthday, members of several area churches took part in local celebrations. Members of Bethlehem Baptist Church, First Baptist Church of Moreland and Moreland United Methodist Church sold barbecue plates at the Lewis Grizzard Memorial Barbecue Pavilion behind the Moreland Mill on July 4.
Moreland also was the site of the annual Puckett Station Arts and Crafts Festival. Allen-Lee Memorial United Methodist Church in Lone Oak was among the vendors – selling plants and baked goods to benefit the church's building program.